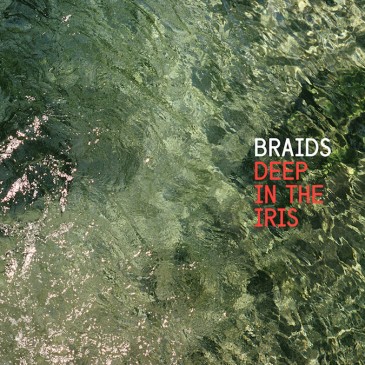 "We wanted to leave winter, to leave what we were familiar with, to go to a place where we felt sunlight on our face, a great expanse when we looked out, roads that we had not walked, a sky that was new." — BRAIDS on their Facebook page, February 10
And with that, just in time for cool summer evenings of introspective stargazing comes BRAIDS' lush third album, Deep In The Iris. As mentioned in their Arbutus Records profile, the album was recorded in seclusion in an Arizona cabin in the woods, between hikes and campfires. Here, the Montreal trio departed slightly from its experimental tradition towards something less conceptual. The result is deliciously palatable dream-pop lyricism anyone can love.
The band's power comes from fragile, confessional lyrics delivered by Raphaelle Standell's luxurious vocals. "We spent a lot of time breaking down barriers of self scrutiny, judgement, expectations," the band writes on its Facebook page, "pushing to be raw and vulnerable in front of one another." Such honesty is captured in tracks like "Happy When" and "Getting Tired" by aching, hypnotizing lyrics such as, "Spun around till I fell down / Blood upon my knees as I kneel now."
Perhaps the most compelling track, however, is "Miniskirt." It's a scathing commentary on using women's fashion choices to victim-blame survivors of sexual assault. (A friend of mine was peacefully enjoying the otherwise serene album when the scalding line: "but in my position / I'm the slut / I'm the bitch / I'm the whore" woke him up from his daydream).
For those looking for a more uplifting backtrack to a sunny day drive with their significant other, play "Taste." It's definitely a catchy treat to the ears and perhaps the least serious and most affirmative track of the record.
BRAIDS' new album is definitely for the private and thoughtful indie buff. In terms of relatable sound, they're a little less electronica than Canadian contemporary Purity Ring and a little more mellow than American duo Cults.
Perhaps the otherwise laid back record could benefit from a few more energetic numbers like "Taste" and "Letting Go." Regardless, honest writing and uniformly tranquil sound makes Deep In The Iris a restrained, yet refreshing album for the summer.