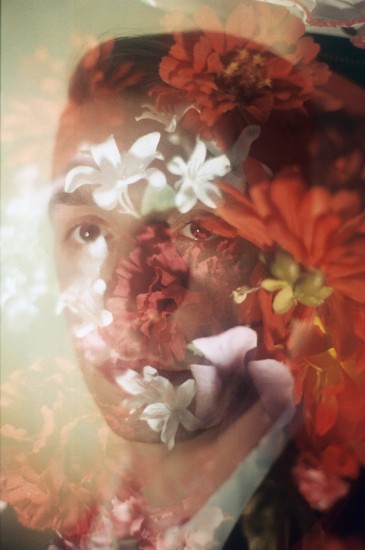 The cover of Vancouverite Ace Martens' recent cassette release Silent Days is a photo of a man standing on the deck of a cruise ship. He's a small detail, in a full-frame pattern of identical rooms. Holding a margarita and wearing a smile, he is content. Alone and unobserved, but for the far off photographer, his contentment seems unwarranted. Without obvious attachment to any person or thing, the photo suggests his happiness is actualized and internal.
Yet most people don't find this picturesque inner satisfaction. Most people are left a little bit disenchanted by life, even if they are lucky enough to meet their own expectations. Lyrically, Silent Days explores the idea that dissatisfaction can't be entirely planned against.
And yet, Silent Days is the product of heavy planning and diligent artistic authority. All the music on the EP was performed—or looped—by Martens. His role as a solo artist set inevitable limitations on Silent Days, to which he had to adapt. After doing so, he then imposed further limitations, including the use of an aged drum machine and his decision to release the Silent Days on cassette tape. In a way, Martens uses deliberate measures of creative control to confront his own themes of life's drifting discontent.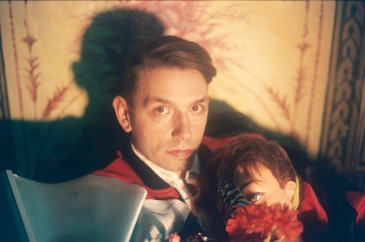 Chatting over two dollar beers at the Backstage Lounge, I learn that Ace Martens is relatively new to Vancouver's music scene, but well-acquainted with the music-making process. Toying with various music projects since high school, Martens has played in bands both in Montreal and Vancouver. Wanting to move away from a group dynamic, Martens chose to make his most recent EP an entirely solo effort. He explains, "I've been getting kind of tired of playing with people who don't share the same taste as me. This last tape is all stuff that I can play by myself. All the songs are based on loops." He even constructed his own guitar with two bass strings to avoid switching instruments during live shows.
In addition to being independently composed and performed, Martens set other boundaries on Silent Days. He purchased a 505 Drum Machine off Craigslist, instead of reaching to the Internet for unending drum samples. "It only has 12 options for sound," he explains. Enjoying the limitation, Martens reflects that his process was "a little more fun working with the tangible box."
As for his final product, Martens chose to release Silent Days on cassette for its "keepsakey" connotations. Martens also sees this plastic medium as a reflection of his hard work. "It's hopefully a show of the effort I put into it. If I put it on a CD, I don't think it would seem as interesting."
The sound on Silent Days bears evidence of Martens' influences. "I was listening to a lot of shoegaze and a lot of Bryan Ferry," he reflects. And in proper shoegaze fashion, the five tunes on Silent Days tend to neglect leading melodies. Martens sites favourably, "you can't really hum a Ride Song."
Silent Days does however host poppier overtones and some melody hooks. Nodding to local influences, the most recent Gal Gracen tape is singled out in particular. Referring to Patrick Geraghty's jangle-hued, Blue Hearts in Exile, Martens explains: "I was very conscious of really liking it and not wanting to rip him off at the same time." The result is Silent Days; an album ornately influenced by shoegaze and jangle-pop, while still distinctly its own.
The EP's unique sound is a blending of tropical beats and shearing distortion. By culminating light and dark sounds, Martens has created five stylistically contemplative tunes. The album's lyrics are equally as introspective. Martens discloses, "For me, it's kind of where I am in my life and that was sort of like a theme when I was writing this music."
Besides breakups and new romance, Silent Days' most poignant explorations are of daydreams and feelings of discontent in day-to-day life. Put simply, the trope in Silent Days is "everything's great, but you're still not happy with it."
Seemingly the inverse of the cover photo, which depicts happiness without obvious cause, Silent Days explores unprovoked discontent. The song "Waiting" is about the finite nature of goals and the familiar feeling of "waiting for something to happen and now that it's happened it's not appealing anymore." The title track "Silent Days" expresses a longing to be somewhere other than where you are. The idea that life often falls short of our expectations is the album's thematic focus. Martens' songs are honest and critical, without offering simplified resolutions.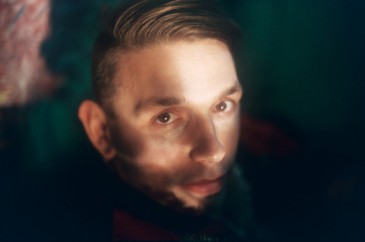 Heavily introspective, Martens feels confident he chose music as his mode of creative expression. With all the emotion and none of the egotism of a diary, Martens reasons that songs, "don't sound so self-important." Somehow earnest sentiment seems less hyperbolic, "because you can hide things in a song." In true Robert Smith style, Silent Days dresses disenchantment in rhythm and beat, proving that raw emotion is less devastating if you can hum along to it.
Away in Europe for part of the summer, Martens' goal is to start performing in July. He's looking to match his music to the right Vancouver venue and to collaborate on live sets with other similar-minded musicians. Martens will likely be an appealing candidate to work with. His ability to remedy themes of powerlessness with assertive creative control displays how insight can be successfully woven into art. Silent Days is a dreamy album that is simultaneously a realization and a reaction to the inner contentment life often lacks.
You can check out Ace Martens' Silent Days release for yourself on Martens' Bandcamp page, where it's also available for purchase.