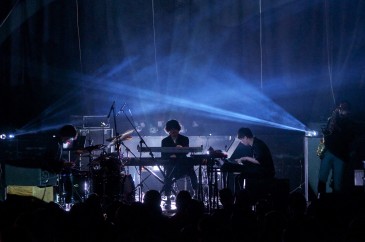 The venue for Next Music From Tokyo has changed a few times over the years, but what remains consistent in its fifth generation is the passionate crowd it draws, and the unique talent of its performers. "Japanese bands that can't speak English touring across Canada" sounds like a niche market to appeal to. And it is. It was nice to see, then, that the Rickshaw Theatre didn't feel cavernous as hardcore music nerds and Japanophiles gathered together under one roof. The celebration, led by the amazingly energetic tour organizer Steve Tanaka, was proof positive that there's no such thing as a language barrier in good music.
Openers Harafromhell got the culture shock out of the way early–emo by way of indie-pop, with cheesy bass-lines and chorus melodies. Their idea of punk rock demeanor was a combination of literally bouncing around the stage, so-sloppy-it's-great guitar solos, and hand-talking. The five-piece were great fun, even when it was hard to keep up with their poppy song changes and massive grins. Harafromhell's unique theatricality was an eye-opener for NMFT first-timers.

Kinoku Teikoku are to Japan what Explosions In The Sky might be to us: bombastic, dramatic guitar rock whose grandiose song structures make for emotionally powerful performances. Right from the word go, the shoegaze quartet had the crowd staggering back from sonic overload: crystalline guitar leads dusted into soaring vocal passages, or ethereal head-down monologues. Their set hinged on giant drum build-ups and noisy, beautiful come-downs, a brilliant combination of manic energy and calm, tempered crescendos.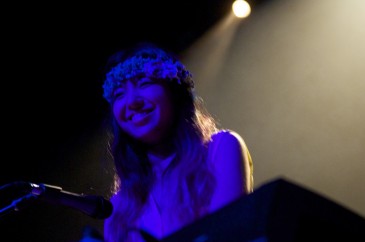 Chi-Na are the first band to be invited back on a second NMFT tour. Their first show in Vancouver was two years ago, for Volume 3 at the Biltmore. The trip obviously made an impression, as their latest album is titled "Granville," and features a track called "Granville Island Market." It may be a little silly for a band to name their record after the most tourist-centric part of a city, but the joke probably wasn't lost on Chi-Na. Orchestral indie-pop with an eccentric sense of humour, not to mention some formidable talent on violin and contrabass, the quartet was probably the hardest sell of the night. Bouncy pop songs didn't translate well, but the musicianship was impressive enough to make up for it.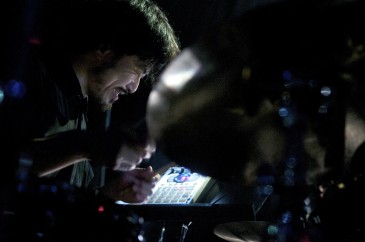 Mouse On The Keys is not a band you would ever see in North America; that's probably the point. Two keyboards, one drum kit, and a saxophone make for one hell of a combination, especially when those instruments are fighting to combine post-rock and free jazz. It really had to be seen to be believed, but the result was a virtuoso performance by some ridiculously energized musicians. Complex drumming patterns cemented the four musicians to a common page, but pianists Atsushi Kiyota and Daisuke Niitome played such intricate alternating rhythms that the band may as well have been four musicians soloing at once. Were it not for a breakneck tempo and an iron grip on the flow of each song, Mouse On The Keys' set might have felt like it was going off the rails. Instead, everything clicked like one giant sonorous clockwork puzzle, and it felt amazing. An encore saw the quartet laugh through a (half-second) cover of Napalm Death before jamming out and crowd-surfing away.