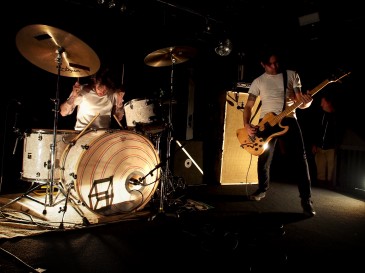 Rock is dead, long live rock. Despite whatever downtrend good, loud music has been on over the last few years, you wouldn't know it stepping into the Biltmore on this Friday night. In a crowd where "chillwave" was a dirty word, every Vancouverite with tinnitus and a closet obsession with overdriven amplifiers was eagerly waiting for METZ.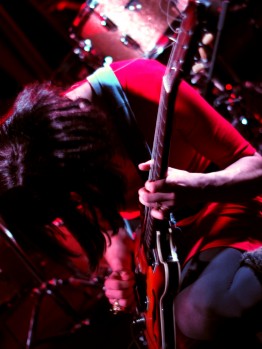 Cindy Lee was not, perhaps, the most obvious choice to start off the evening. While normally a full-on band, ex-Women guitarist Patrick Flegel was alone on stage playing no-wave alt-blues, dressed in drag and owning it. The problem was coherency: Cindy Lee might have made sense with a drummer, but the lone guitar felt disjointed, moving jarringly from riff to riff like a jam session just getting started. Given Flegel's songwriting history, it'd be easy to write his set off as an out-of-place art piece, but what's more likely is simply that Cindy Lee is out of its element as a solo affair.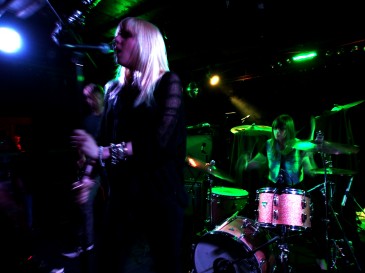 Exactly what kind of feline Mish Way's yowl emulates is open to debate, but I'm going to go with panther. Her commanding and predatory presence on-stage is fascinating to watch and, along with the rest of White Lung, hers was the symbol that erupted an audience eager to jump around. While Way was definitely the centre of attention, guitarist Kenneth William is the reason I keep going to see this band. His humble stance coupled with the massive number of notes he can play per song is a pretty astounding thing to see. The poor guy managed to break two strings during his set – one on his own guitar, and another one borrowed from METZ's Alex Edkins – but then, that's the price you pay for shredding so hard.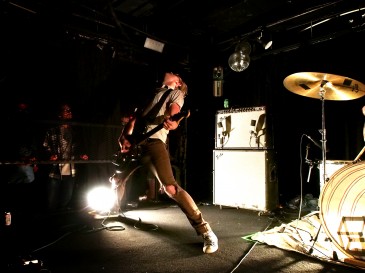 METZ are not a complicated band. They play loud, noisy music for loud, noisy people, but the beauty is in just how good they are at it. Out of Toronto, the trio is basically the antithesis of what the rest of the world views as Toronto's music scene: no horn sections, no ensembles, no crescendos. A smattering of the Jesus Lizard, Death From Above 1979, and A Place To Bury Strangers were heard overtop of blistering, face-melting, soul-drenching fuzz tones, but METZ really weren't a band carved from blocks of influences.
Their set was a treat to gearheads as it was obvious a lot of thought and consideration were invested in the boutique sounds coming from their amps. Hayden Menzies deserves extra credit for being one of the loudest drummers the Biltmore's ever hosted. A vicious assault on the ears, METZ ended their set sweaty and victorious, not unlike the audience that was left to wander home caked in a healthy rock 'n' roll glow.