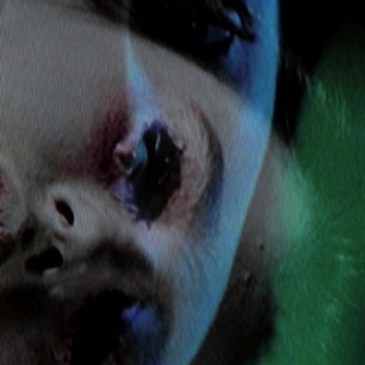 The psychedelic indie duo with the funny name are back with their second album, Death Dreams. Originally a vehicle for experimentation by guitarist/vocalist/bass pedalist/gadget guru Paul Saulnier, he eventually recruited drummer Benjamin Nelson and they've had nothing but explosive success since.
In addition to their 2010 album Meet Me At the Muster Station, PS I Love You have released a slew of singles and EPs, including a collaboration with Diamond Rings, that solidified them as one of Canada's best experimental rock bands.

Death Dreams shows no signs of the band slowing down. The dreamy title track opener leads into stripped down rock and roll about metaphorical household chores in "Sentimental Dishes," and the rest of the album oscillates between moody teenage psychedelics to finger blistering guitar solos, with a backdrop full of fuzzy guitars, looped and weirdly tuned instruments.
For better or worse, there's a lot of the feel of their live show in the record that, perhaps if from another band it would feel like they skimped on the post-production, but PS I Love You's fuzzy and distorted sound is a purposeful choice here, and it mixes with Saulnier's oddly strained voice and adds an incredibly raw sound to the record.
The trade off is that sounds are muddied and lyrics are lost to distortion, especially on "How Do You." Death Dreams is a record about raw and unrefined emotions, which are expressed in just about every way.