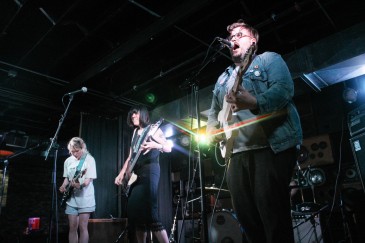 I woke up on Friday realizing I had slept Wednesday Addams style the night before — very still so I wouldn't take up too much room in the already limited space — and off we went for brunch. After a very slow moving day, we finally made it to the Mint Records Day Party to catch Tough Age before getting iced by Pinner, because the latter had a "Sled Island Band Bingo" where they had to complete cheeky tasks to get a BINGO.
I thought that was great.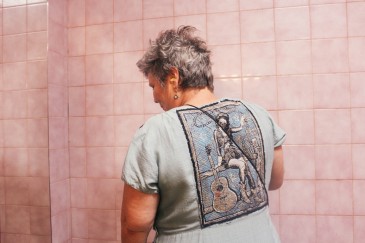 To continue the running theme of nice girls in bathrooms, the bathroom downstairs was very small and I swear it was like an orchestra of 'sorry's because people kept bumping into each other because it was completely impossible not to. It was definitely a Canadian moment.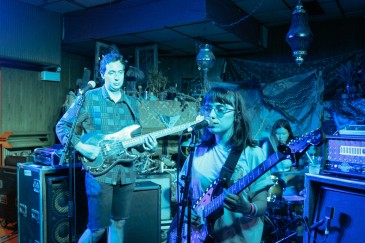 After that, I went to see my sweet homies Cave Girl play upstairs at the Legion, which was such a weird spot complete with taxidermy and a very confused theme happening throughout. Poor Clairesy, the lead singer, was getting a little bit emotional because she had lost her voice and her hearing during their tour. But they still shredded as always.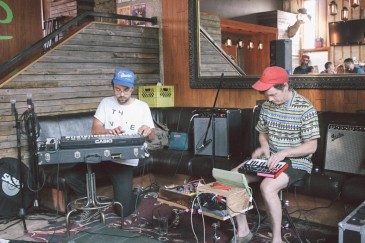 After that, I met up with my childhood best friend and we ventured to go see Juan Wauters at the Ship & Anchor, which was another strange spot because there were a lot of divas and in attendance. It seemed like most events the Ship hosts are very sporty, and not that there is anything wrong with that, I think the crowd just didn't expect the delightful dance moves and goofy, but charming and profound, demeanor of Juan and his band.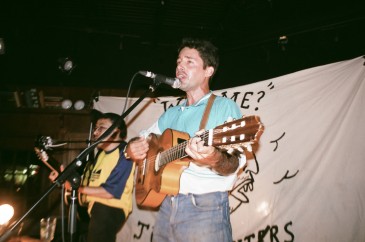 After their set I thanked him for such a lovely time and shamelessly announced my love of his previous band the Beets. He was exceptionally friendly to my friend and I and asked if we want to hang out later so we said YES without hesitation.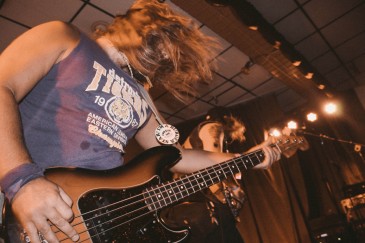 Next it was on to see King Tuff, who were sassy as ever; even though it was my fourteenth time seeing them, it has never gotten stale. Their music is so fun and you can tell they love to play by their energetic stage antics, which is rarer than one would like to think for a band. After King Tuff, we met up with Juan and his gang and hung out in the backyard of the place they were staying and they were very pleasant fellows, as expected.