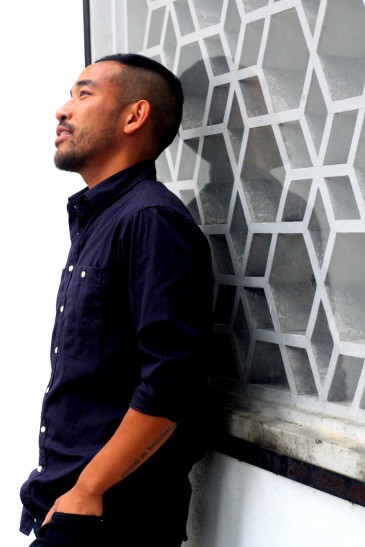 "I'm working on a track at the moment that I started in Mexico when I was really drunk after this 6 a.m. gig. You know, when you're so drunk and you can't sleep? The room was spinning."
It's in the evening's early hours and I'm sitting on a rooftop patio with Pat Lok, Vancouver-born DJ and house music producer. It's just me, Lok, and the last two beer he had left in his fridge.
"I opened my laptop and started putting stuff down. I did that for a couple of hours and came back to it the next morning and said to myself 'This is terrible!' but now it's evolved into something that might be on my next tape. So, sometimes you have to just open the laptop and start something. You never know where your inspiration might come from."

If Lok's name sounds familiar, you're not alone. Since winning a DFA Records remix competition back in 2011, Lok's music has been gaining serious momentum and recognition, while simultaneously building his reputation as a producer. A number of successful remixes, edits, and originals followed over the years and before long, Lok was given the opportunity to tour around North America and beyond.
Near the start of our interview, Lok tells me about how he just returned from a tour that lead him through Toronto, DC, Brooklyn, Medellin, and Bogota.
"What is it like? To be able to tour around the world and share your music?"
"There's nothing like it. It's amazing," Lok explains with a smile on his face. "The crowds in Vancouver are great too, but I think touring is very important. You have to get out and find these different places, these little niches, where the sound is growing."
"Do you think touring has contributed to your growth as an artist?"
"Totally," says Lok, "for example, when I was in New York this year, I've been a few times before but every time I go I'm growing. I got a chance to go to a Red Bull Music Academy session, which was more clandestine, sort of an invite-only session. My buddy was engineering at the studio and I got to go down and see what the people involved in the local scene were up to. Olga Bell from Dirty Projectors was there jamming out and all the engineers were recording. It was really vibrant and it inspired me to create."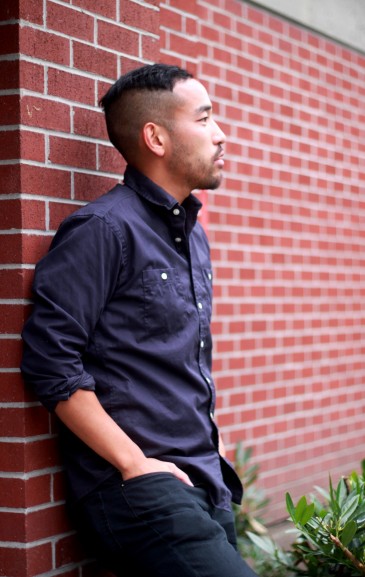 After graduating from UBC with a degree in English Literature, Lok worked a number of odd jobs before catching his first major break: he submitted a remix that he made with long-time friend Cyclist of "How Deep is Your Love" by the Rapture to a competition hosted by DFA Records. The win against several other high-profile artists was a major boost for both of their careers.
"Do you feel that winning the remix competition helped affirm to yourself that this was what you should be doing?"

"Definitely," says Lok. "We all have a tough time judging our own art, so sometimes we need feedback from other people to know whether something is any good."
Fast forward several years and Lok has been on a serious roll. After releasing an edit of AlunaGeorge's track "Outlines," the duo showed support by posting Lok's version of the track online. This past month, Lok released his Needy Remix EP via MANI/PEDI Records. The title track, "Needy," is a Lok original; a colourful tune that lies somewhere between nu disco and deep house, decorated with groovy synth lines and a close-to-perfect vocal sample. The EP is completed with two remixes, one from Montreal-based producer Robotaki and another from Vancouver's very own Ekali. Robotaki delivers a pleasantly smooth, ambient tune that operates in framework of R&B, while Ekali tops off the trio with a glitchy, downtempo showcase of his abilities.
Most recently, Lok's tune "Could Be Mine" was featured on Kastle's highly anticipated compilation, Parables Volume Two.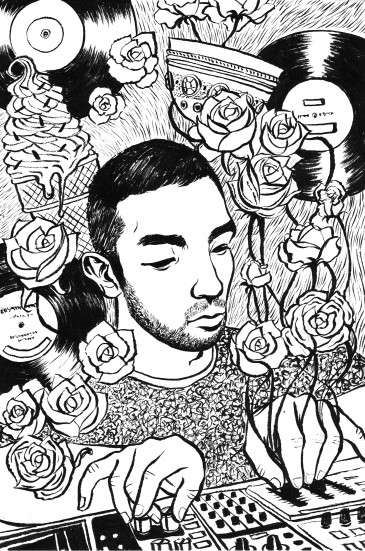 When Lok isn't on the road, on his rooftop patio, or in front of his computer, he co-hosts the Timbre Concerts-sponsored White Noise night every month at the Electric Owl. Alongside local DJ/producer WMNSTUDIES, the evening features a revolving door of special guests who showcase the best in nu disco, house, and R&B, supplemented by other variations of indie dance music.
So whether it's by taking in the monthly madness of White Noise or having his remixes on repeat through your laptop speakers, Pat Lok is the perfect companion for your upcoming summer.
Make sure to check out all of what Lok has to offer on his SoundCloud and support the Needy Remix EP via Beatport.