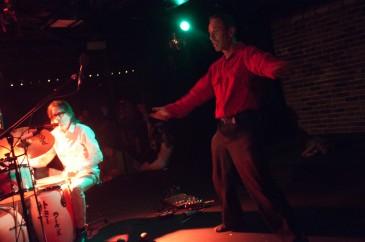 I've heard it said, and I have to agree, that there are two types of people in this world: Jonathan Richman fans and those who haven't yet seen Jonathan Richman. Best known for his efficacious and influential '70s-era garage rock/proto-punk band the Modern Lovers, Richman has since come to epitomize musical majesty, thanks to his fiery cult following and his idiosyncratic delectus.
His acolytes run an interesting cross-section, as evidenced in the active crowd filling the shabby chic Biltmore on a warm Wednesday evening. From fans Richman's age (a lively and lithe player, he's an impressively youthful 63), to budding, baby-faced hipsters, his music affects a diverse and delighted congregation. Much less the proto-punk of the past, his music now has a more folk rock vibe with Americana and occasional cowpunk detours.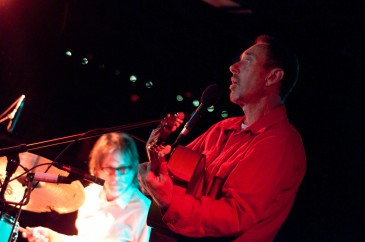 Joined by his ready consort on the drums, Tommy Larkins, Richman graciously took the stage, eschewing any opening act, and lunging lovingly into a set marked by fan favourites such as "No One Was Like Vermeer," "That Summer Feeling," "Let Her Go Into the Darkness," and a sparkling, show-stopping rendition of "La Bamba." Displaying his usual "oh gosh, oh gee" idiot savant-like persona (and I say this with warmth), and numerous diverting dance breaks, Richman puts on one upbeat and utterly ecstatic show, and always has.
Sweat-soaked and unceasingly smiling, Richman's banter and wide-eyed elocution resulted in numerous anecdotes, dance steps, audience interactions (including a handful of snappy sing-alongs), and crowning moments. I thought for sure, about five songs in, when "I Was Dancing in the Lesbian Bar" was played, that Richman had peaked early, but I was marvellously mistaken. "Keith Richards," a laudation to longevity and old pro prodigy was another gem, and everybody, without exception, was bouncing to "Give Paris One More Chance."
Musicianship and delighted dramaturgy aside, Richman's relation to his fans is what I found the most commendable element of the evening, as is so oft the case with his performances. That he can inspire and enlighten with very personal and sometimes prosaic platitudes or simple truths is one of the reasons he has so many diehard devotees. I remember about a decade ago seeing him open for Belle and Sebastian at the Orpheum.
When Stuart Murdoch and his charming Glaswegian cohorts followed him they seemed fitfully infatuated. "I can't believe Jonathan Richman was just on this stage," Murdoch said, adding, "we're the ones should have been opening for him."