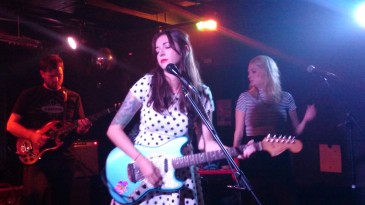 The ever-amicable Jody Glenham, whose recent EP, Dreamer, is a sun-soaked, yet bitter-pale satisfaction, continues to prove she's a lauded Vancouver linchpin. Not only is her brand of café noir pop a mellow mélange, her voice is energetic and able-bodied as ever. (Fans take note, the prolific and pervasive Glenham also provides honeysweet harmonies on Shane Abram Nelken's ravishing sleeper LP Your War is at Home as well.)
Highlights of Glenham's short but sugary set included the breezy and enduring "Gypsy Babe" and the organ-assisted, somewhat searching, yet persistent "Between You and Me." Glenham left the stage. Having warmed the waters, the stream was now ready for the plat du jour after the perfect warm-up on an already obliging summer evening.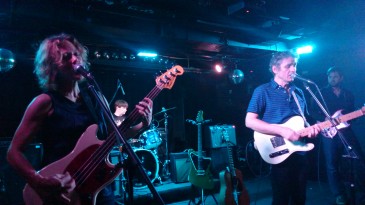 After a few sparsely attended shows at the gloriously nadir nerve centre and hipster groundswell known as the Biltmore—where I admit I once played my share of Keno in the late '90s—I was pretty pumped to see the place swaying for the modest old hand musical hero, Dean Wareham. Sure, I've been to shows more feverish here, but this night had a special glow that grew like a house on fire. A legacy and a bit of a legend, Wareham's previous bands include the dream pop diviners Galaxie 500 and NYC drone numen, Luna–whose pièce de résistance, Penthouse, hasn't left my stereo since 1995. Exuding cool and street cred in affluence—Wareham and wife/bassist Britta Phillips have a great cameo in Noah Baumbach's Frances Ha, by the way—as well as sporting a perfect bedhead (anyone else out there like me spent the better part of two decades trying to get a similar quaff?), this show's been starred on my calendar for months.
In support of his recent self-titled release, and looking comfortable and fixed as ever, Wareham owned the stage instantly. While newer tracks like "Heartless People," "Holding Pattern," and "Love is Not a Roof Against the Rain" resonated with breath and poetic beauty, it was a back road into Luna's archive that really stirred the responsive rabble. "Tiger Lily," "Moon Palace," and "Lost in Space" provided holy moments each, and when the familiar chords of the Beat Happening's "Indian Summer" (also released on Luna's Slide EP from '93) settled upon the room I was beside myself with delight.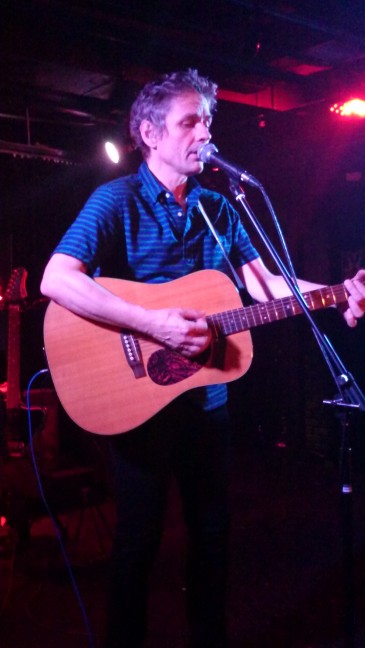 Wareham's band played precisely and with wonder, banter brief but merry. It was hard not to be enamoured by the chemistry on stage. Phillips, in particular, was personable and ecstatic, the lure between her and her husband plain to see. (Fun fact: Phillips was the singing voice of Jem, from the 1980s classic cartoon, Jem and the Holograms, and will cameo in the forthcoming live-action feature.)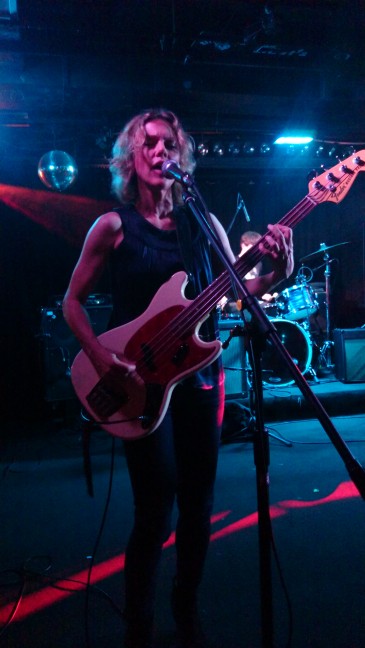 "We're back so soon because we were locked out of our dressing room," chuckled Phillips, returning to the stage for an encore after a brief exodus. "And our beer are trapped in there," added Wareham with a smirk before sending us off with set closer "Happy and Free," ensuring an indelible and distinguished adieu. Thanks, Dean, for a great show.