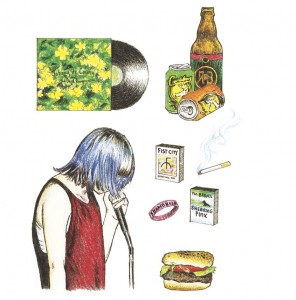 Summertime. It's the season for sun burns, getting drunk outside and just-because temporary romances. For those with a few extra dollars in the bank and a friend with a car, the summer months used to mean it was time to fill up a vehicle with tents and Frisbees and take in some music festivals. But thanks to an increase in popularity, folks looking for a good time can now enjoy the merriment of music festivals — all while staying inside the city limits.
Vancouver Folk Music Festival. Burnaby Blues + Roots Festival. Uptown Live! Music Waste. Shout Back! Fest. Khatsahlano! Music + Art Festival. The number of festivals taking place this summer throughout the Lower Mainland is almost exhausting to keep track of — and that's not even counting the special one-off events, like the upcoming two-day celebration of Stanley Park turning 125-years-old — but the growing numbers aren't just a coincidence either.

Music festival attendances all over are on the incline, with old favourites like Coachella and Sasquatch now encompassing two weekends each a year. Even in our own backyard, a shindig like the Squamish Valley Music Festival saw its attendance increase 37 per cent between 2011 and 2012, going from 16,600 head-bangers to 22,700 last year.
So what's the reason behind this influx of music festivals? Where does the desire to trade off healthy ear drums for good times and good music come from?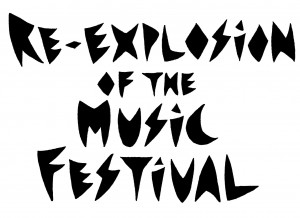 The main driving force behind having so many music festivals during the summer months is simple: there's a demand for it. Festivals, even the day-long ones, bring with them an atmosphere and a je ne sais quoi unlike any other musical experience. As Gwen Kallio, Public Relations Manager for the Vancouver Folk Music Festival, tells Discorder in an email interview, "Music festivals offer folks the chance to share in the joy of music performance with other music lovers, have a live, authentic and immediate experience of music-making that doesn't come to them through headphones or via a YouTube video on a monitor. Put that together with the social factor, and a kind of alchemy is created.
"I think the concept of 'festival' is part of the fabric of social and cultural life," Kallio continues. "Festivals bring people and communities together, they provide a place for folks to gather and share an enjoyable, inspiring, interesting live experience together."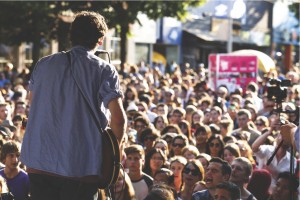 The idea of a music festival fostering a sense of community is far from a modern concept. A temporary unification of people under the guise of hearing their favourite band, music festivals create the perfect opportunity to come together. Russ Davies is the founder of the Khatsahlano! Music + Art Festival, a free annual event now in its third year on West 4th Avenue in Kitsilano, and while the reason why people enjoy the festival so much will vary between each of the 80,000 attendees, Davies is confident that the communal aspect is essential. "To be present in witnessing or sharing this unique experience with just a few or a few thousand other people — connects each one of us, and creates these great memories, to remind us that 'we were there.'"
But while organizers like Davies see these festivals as a "community-building exercise," the people attending sometimes have a different perspective. "The thing about this smorgasbord of festivals going on this summer, and especially the free ones, is they're a great way to see a bunch of rad bands share the same stage," says Eric Wilkins, a frequenter of local festivals come the summer time. "I don't always have the money or the time to buy a festival ticket and set aside a weekend to go somewhere. Events like these are my musical oasis in the urban desert."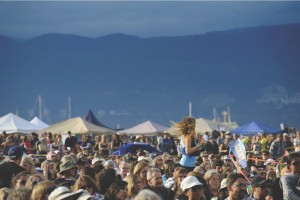 Despite the waterfall of positive feedback that local festivals have been enjoying, it isn't always crowd surfing and vitamin D for organizers. With each passing year, the obvious next step for festivals is to get bigger and better—a mentality that can cause a festival's undoing. The demise of Vancouver's Olio Festival earlier this year came when the organizer's decided to end the festival while going out on a high note. Run primarily by volunteers and seen as a "passion project" by co-director Jason Sulyma, the amount of time and energy needed to put on the festival had grown along with the festival's popularity. Olio's passing is an unfortunate reminder that while the number of local festivals has ballooned in recent years, we've lost a few along the way.
On a brighter note: the Vancouver park board recently approved a handful of liquor licenses for several upcoming events throughout the city, with a trio of first-time licenses being approved for day-long concerts at fan favourite Crab Park. One can assume that these licenses are a gesture of good faith from the city and a sign that, at least for summer music festivals in the Lower Mainland, the future is looking sunnier than ever.