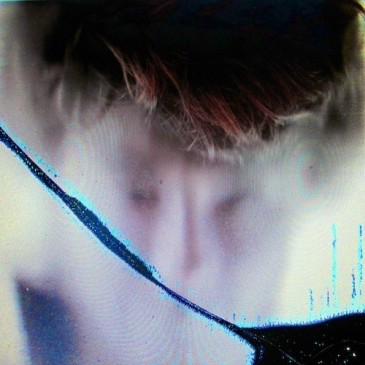 How many artists does it take in one city to make a scene? Eastern Canada has had so much great electro music coming out of it in the last few years. Let's take stock. Toronto's Crystal Castles, formed in 2004, are perhaps the longest running, but last year saw the release of amazing albums from Montreal's Purity Ring and Grimes (while the latter spent enough time out east to be considered part of it, we can also claim her here in Vancouver.) Now that brings us to Doldrums, a.k.a. Airick Woodhead, the latest and possibly strangest of the eastern Canada electro scene.

Doldrums' debut LP Lesser Evil is a thrill ride. After a short intro, the listener is given a catchy dance number that would fit right into a decent club scene, but then said listener is hit by a barrage of genres and rhythms with little more than a distorted voice to lead the way. This is a very modern kind of music.
At first blush it's confusing, but it rewards a short attention span. A few more listens reveal a deeper musical theme that runs through the album – it's one of those albums that grows on you. After a while it feels more like art than chaos. Lesser Evil is a bit like a well-curated trip through the Internet, with a catchy vocalist to lead the way.
This is a promising artist making a strong statement in his debut, and it will be exciting to see where he goes next.