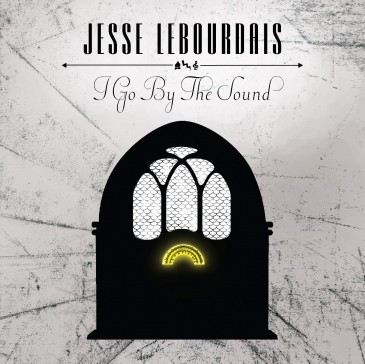 Imagine yourself around a campfire built from pallets and rubber tires, everyone's drunk on whiskey, singing and dancing like they do in old Western films. One person has even managed to drag a piano out into the wilderness. Except this party is raging on in your living room and the fire alarms have been yanked out of the ceiling. Unharnessed and wild, a bluegrass band lead by a drunkard's crackling voice calls out beyond the roaring flames.
This is the sound of Cambridge's Jesse LeBourdais conjuring the wild west through the comfort of your speakers. Drawing from punk, country and bluegrass, LeBourdais' second full length, I Go By the Sound is collection of thoughtful, alcohol-fueled anthems that you can't help but sing along to.

Catchy and memorable, but rarely wholesome, the album inspires sing-alongs that could leave an entire bar swaying in their seats, and represents a cathartic and surprisingly innocent reflection of the singer/songwriter's development from adolescence to adulthood. Thankfully, lean production overshadows his childish punk tendencies and instead focuses on his consumptive vocals and tireless backing band.
Pick any song on the album and there's going to be a frustrated LeBourdais making the most of his battle with societal expectations. That's a given. Some are cruder than others, but they still retain an iconoclastic charm. Sure to appease any audience are the forlorn "Ain't Never" or the rollicking "Matter of Days." But passion and sincerity are I Go By the Sound's greatest assets, especially on songs like the bleak "Union Man" or the title track.
Through his honest, lucid storytelling LeBourdais can easily bring you into his tales of imagined vagabonds and drunken self-pity. The pitiful and brooding "Silence" ends with the lyrics, "Leave me the fuck alone/ I'm gonna sit here in the dark/ Sort my shit out/ Man, I think I'll be fine." The remainder of I Go By the Sound is a powerful indication, however, that LeBourdais will in the end be fine.