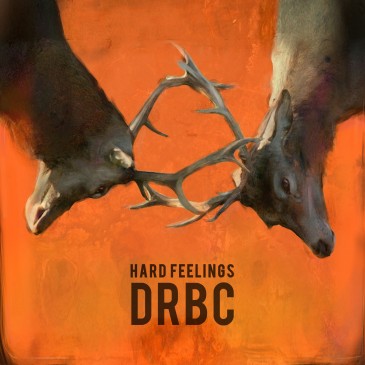 At long last Vancouver's Hard Feelings have released their second slab of poignant punk rock. Named for their late drummer Devon Clifford, DRBC takes the sounds and ideas from the band's gritty 2009 self-titled release and expands and refines them into seven precise, intelligent punk rock tracks.

DRBC opens with the explosive "Ah Snake," a reworking of one of the strongest tracks on Hard Feelings' earlier self-titled release. When comparing the two tracks, one can quite easily notice that the quartet grew immensely between the two recordings. While both manifestations of the song share the same guts and aggression, the newer version is huge in comparison to the former. It is not just a difference in production; it is a difference in musical maturity. DRBC's version (a minute longer than the original) is thick with swarming riffs, driving rhythms and urgent vocals that set the pace for a dynamic and progressive album.
With DRBC, Hard Feelings take a passionate journey through the diverse world of punk rock, melding influences into a sound very much their own.  While every track stands tall on its own, the same care and attention to detail, and the same dose of unrefined emotion in each unifies them into a complete statement. It is always refreshing and exciting to hear an energetic album like DRBC, and there is a satisfying sense of pride knowing the album was made by a bunch of guys that call Vancouver home.
Most importantly however, DRBC serves as a righteous testament to the memory of dedicated and talented musician.