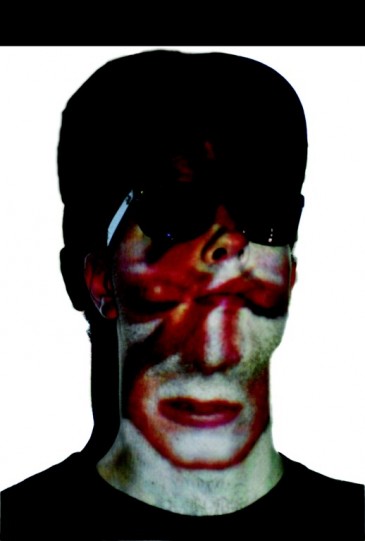 Let's make one thing perfectly clear: Cameron Reed is as close to a modern Renaissance man as anyone can find in Vancouver. As his electronic music project Babe Rainbow continues to gain steam, Reed is poised to continue influencing the city's creative collective. He admits to having his hand "in many a pot," be it journalism, corporate advertising, art or sketch comedy. During the last federal election, Reed and a couple of friends created the viral voting information website www.shitharperdid.ca, spawning two million hits in its first 48 hours, and then went on to create The Party, a short comedy series about the election season for CTV.
With so many things going on in his life, it's a wonder Reed finds the time to produce Babe Rainbow's contrasting blend of sinister melancholy. Reed's music evokes emotions from its first eerie notes to turns of airy and crashing breaks; the journey is disarming and surreal. Were you to listen to Reed's music while driving alone at night, would you wake up the next morning in the woods with only the faint memory of playing chess with Twin Peaks' Windom Earle? Probably not, but Lynchian scenes are inherent throughout Babe Rainbow's landscape, whether it's his intention or not. He seems to weave a narrative of urgency, isolation and rebirth in Babe Rainbow's sound, matched only by the haunting videos that accompany his brief, but captivating tracks.
"When I produce, my main goal is to make the listener feel something that's a little outside of what they normally get from a pop song or most indie rock," Reed tells Discorder while sitting in a tiny downtown café.
Toying with his mug of herbal tea, he continues, "When I create music with the intention of making somebody feel something, it makes sense that it would be paired well visually in that it's what soundtracks do. They try to evoke an emotion to draw you into a scene and understand what you are about to see—sort of a preface for the way that you're supposed to feel."
Reed's a perfectionist, there's no doubt about that. He admits Babe Rainbow's live shows are still being tweaked into sounding exactly how he envisions them, but that doesn't stop him from immersing the rest of his time in other projects. The 28-year-old has been busy with everything from his stint at this year's South by Southwest and overseeing the increasingly popular Music Waste festival, to working on collaborations and remixes with rappers, not to mention SoCal noise pop band, Wavves. On Endless Path Babe Rainbow's second EP for the esteemed and eclectic English imprint Warp, he collaborates with Yung Clova of Alabama hip-hop duo G-Side. What started out as just a remix for fellow Warp artist Gonjasufi's song "Holidays" turned into one of Endless Path's standout tracks: "Greed." The track evolved as a back-and-forth between Reed and his label, during which time Reed had reworked and remixed the track to perfection before sending it back once more. Reed laughs as he remembers, "They freaked out saying, 'What is this?' and I go, 'I sent it to you months ago as a remix, but now I guess it's its own song.'"
Menacing synths and syncopated beats are present from the get-go with opening track "It's All Happening." The EP isn't a major departure from Reed's debut, Shaved, but his hip-hop influences and darker sensibilities are noticeably interwoven with his usual brand of blackout-inducing dubstep. Standout "Set Loose" is a particularly dreamlike chemical trip. While Reed has a knack for changing the tone of the album at every turn, he keeps the story flowing so it never seems jarring or out of place.
Some artists might feel obligated by listener's expectations about what they should be putting out, but Reed feels he has license to change things up when the moment strikes. "I don't think anyone working in any creative medium should be stagnant," he explains. "It's totally normal for them to change or evolve over time."
For Reed, this mentality lends a clear advantage to putting out EPs versus full-length albums. "That's just the way people listen to music nowadays," he asserts. "With an EP, the expectation that it should be some sort of cohesive masterpiece is obviously less. When I'm ready to do an album proper, I'll do it. But I'm still growing as a musician so I don't feel like I'll be able to focus on one style for long enough to make a cohesive [LP]."
Endless Path's consistency is its balance: each track's rise is complimented by another's soft drop. The airy, rhythmic thumping of "Bounty" is followed by the desolate, slinking sounds of "Chains"—a Quaalude to follow your Adderall, if you will. Reed's sound will never stop changing, and Endless Path is evidence enough of that.
Constantly evolving is part and parcel of who Reed is. He is a firm believer in taking responsibility for personal endeavours, be they creative or professional. For every opportunity Reed has taken, he has himself to hold accountable. There are those who complain that Vancouver is a "No Fun City" or that the creative scenes are next to impossible to break into, but Reed disagrees.
"Nothing should happen instantly, you know? I don't feel like anything should be that easy; you should have to work at it…you've got to get out there and meet some people. There are so many different music communities that I've seen ebb and flow, and new ones pop up over the last decade. The scene has grown immensely, but I think—and maybe this is kind of a judgment—if you are finding it hard to break into a certain group, then maybe you are looking at the wrong group."
Living in Vancouver for the last decade has meant being proactive for Reed, who has always praised the support he has seen from artistic communities. He is a perfect example of putting d.i.y. to the test and achieving success: "Babe Rainbow was entirely me making music in my house, me putting it up online, me sending it to the blogs—I'm still managing myself. It partially has to do with music, but it's partially how I aggressively approach trying to get the music out there."
"It's not hard to book your own show," Reed says firmly, "it's not hard to make friends and get your friends to come out to shows."