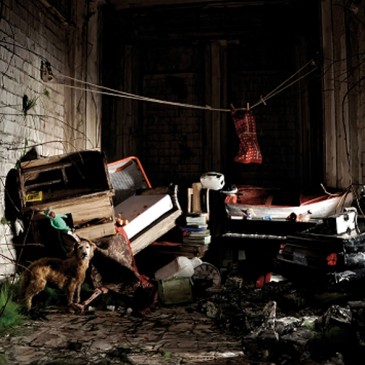 Wintersleep – Experience The Jewel
It is inevitable that Wintersleep's new album will be compared to the success of their previous release Welcome to the Night Sky with "Weighty Ghost" receiving most of the attention, and while New Inheritors will probably not have throngs of people singing in unison or established Canadian bands covering their songs on stage, the new album is proving to be a musical graduation for the band. Keep in mind, however, that the post-diploma world is often anti-climactic and a little more conservative.
The addition of strings, brass and piano adds a textured and heavily layered sound. The end result is a metamorphosis that is destined to separate Wintersleep from Canadian independent music.
"Experience the Jewel" sets the tone of Wintersleep's new musical journey with orchestral opening and a build-up worthy of epic proportions."Encyclopedia" follows the maturation with a contagious chorus and a guitar section that sounds like the Dandy Warhols complete with accompanying organ. "Black Camera" is by far the catchiest tune on the album with chorus sections that have a curiously timeless feel. Simple chorus lines permeate the record while the layered guitar sounds migrate from track to track. A definite maturation process is going on here as Wintersleep looks to shed their indie skin. For many original fans, New Inheritors might be filed under the 'may-grow-on-you' category. The flip side is that the album should garner more commercial success on a global scale.