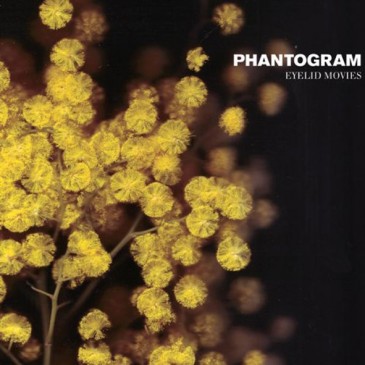 When one thinks of the home of trip hop, spawning mega bands like Portishead and Massive Attack hailing from the region of Bristol, England usually come to mind. What can one expect from a new duo hailing from Saratoga Springs, New York? You would be surprised. Phantogram's debut album Eyelid Movies is a delicious blend of thick beats and dark melodies. Josh Carter and Sarah Barthel have rigged up a farm house as their recording studio and produced tracks worthy of major metropolitan attention.
Daydreams are the inspiration and certainly the collections of beats and rhythms are perfectly suited for daytime mind travels or night time excursions. The opening track and first single, "Mouthful of Diamonds" featuring heavy, oscillating treatments, an off-kilter synth motif, a meandering looped guitar and Barthel's soft vocals, is something one would expect from a UK band boasting years of experience. "Turn it Off" accomplishes the opposite highlighted by quick smooth synth noises and Carter's darker approach to the lead role. "Futuristic Casket" sounds epically uplifting for a downer with an edgy vocal effect combined with a penetrating hip-hop beat and lullaby-like accompaniment during the chorus. The best is yet to come with the song "Let Me Go" which, oddly enough, will keep you hooked to the beautiful harmony sung over top an infectious groove. Eyelid Movies is an outstanding debut which sounds like something straight out of the '90s UK club scene with a modern perspective.
The album is instant, memorable and lasting.