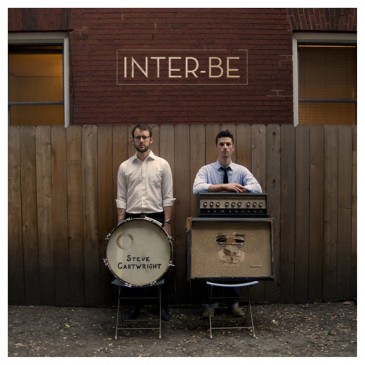 Peter Pisano and Brian Moen are the duo that operate under the name of Peter Wolf Crier. The Minneapolis-based pair have released their debut Inter-Be and it is a lovely album.
Pisano's vocals sound a lot like Justin Vernon of Bon Iver fame, but with a more upbeat feel. Although they operate as a duo, Peter Wolf Crier really is Pisano's baby.
"Hard as Nails" is an absolute standout track, the rolling beat chugs along like a big ol' beautiful steam train. Pisano's voice is layered with harmonies that command attention. This is the track that really gathers up the momentum of the album, truly defining it as an excellent work as a whole. "Lion" follows in the same vein. Don't let the initial impression of softness fool you, there is a quiet intensity that is at play in Inter-Be and it takes a few listens to let it sink in. In some ways it is reminiscent of Mercury Rev, with a bluesy, earthy, folk mash of melody that is just so grounded.
"You're So High" is a dreamy track that just seems to float out of the speakers. Moen's drumming is lethargic enough to give Pisano the room he needs to really keep his vocal harmonies front and centre.
Inter-Be is perfect to listen to on a Sunday morning or on a night in by yourself, when you want to be alone with your thoughts.
A very enjoyable album that is as elegant as it is pleasurable to listen to.