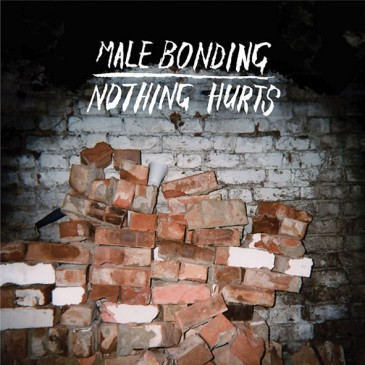 Comprising of Robin Silas Christian, John Arthur Webb and Kevin Charles Hendrix, English rockers Male Bonding have a small but loyal following. In their debut album, Nothing Hurts, they manage to cram a mini tornado of music into a bite-sized package.
Sounding like a cross between the Yeah Yeah Yeahs and Apollo Ghosts, Male Bonding has a very raw indie/garage feel. Although they are touted as a punk band, they really have a smattering of influences that are evident throughout the album. "Nothing Used to Hurt" makes a definite nod to the Clash in it. On "Franklin," another standout track, there are sounds and moments that are undeniably influenced by Joy Division. "Crooked Scene" is the gem of this British offering. Short, fast and with a good beat, it is a rollicking little jewel.
Each of the 13 tracks is short and to the point. The entire album clocks in under 35 minutes so it's good for those of you with a short attention span. Nothing Hurts is very accessible and it is over before you know it. Sounds like these guys would be a force to be reckoned with live. Good debut.