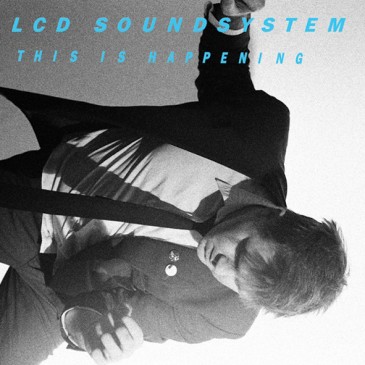 At the risk of sounding like a Kool-Aid sipping bandwagoner, it must be said that rumours of this album's party potential have not been greatly exaggerated. The critically untouchable new release from James Murphy's electro-punk brainchild is only partially overblown, but probably for good reason.
From start to finish, This is Happening remains a dance album. It is "dumb body music," as Murphy told Chuck Klosterman for an article that appeared in The Guardian. Seven out of nine tracks are lengthy, euphoria-tinged crescendos punctuated by recurring (but never blatantly repetitive) lyrics.
For some people, this stuff is the epitome of boring. With the exception of the single "Drunk Girls," all the songs on LCD's third and final release clock over six minutes. Which, admittedly, can feel rather excruciating if you don't dance or still get nightmares about the time you were addicted to chemical drugs.
But for everyone else, Murphy's honest, self-deprecating take on those abject relationships between lovers, frenemies, label execs and Williamsburg strangers is both refreshing and fun. "Dance Yrself Clean" and "Pow Pow" stand out as feel-good self-confirmations while "I Can Change" and "You Wanted a Hit" cover more acidic emotional territory.
Relatable, catchy as hell, and loaded with riff and sample references that bearded record store managers won't ever shut up about, This is Happening has already proven to get a dancefloor of relevant twenty-somethings moving faster than a fire alarm at the airport. It's basically science.