Snow Blindness is Crystal Antz is the first collection of songs released by Black Mold, the glitch underbelly of singer/songwriter Chad VanGaalen. The album is a collection of experiments with noise that differ greatly from the sweet pop songs that VanGaalen is best known for. The bleeps and bloops of circuit bending are combined with electronic beats to create a collection of songs that could have very well been written by R2-D2 himself!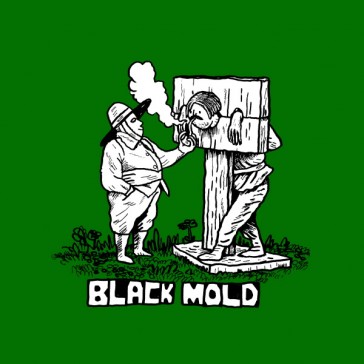 While a majority of the tracks on Snow Blindness would be best suited for a droid make-out party, the album isn't entirely self-indulgent arty fluff from some hack electrician. VanGaalen's strength as a songwriter and composer really comes through as he manages to create viable rhythm and melody out of an array of quirky noises. Combined with his playfulness and pop sensibilities, the sweet melodies of "Metal Spider Webs" or the bouncing beats of "Memes" sound strangely enjoyable. But aside from the odd accessible gem, most of the album sounds like lullabies for video game fanatics.
Black Mold is an ambitious and creative effort, but it is definitely not for everyone. Fans of the genre are sure to hail Snow Blindness as a masterpiece, while new listeners will probably just think their CD or MP3 player is on the fritz.