In our vast culture of entertainment, we tend to associate variety shows with the past. They were ways for guys like Bob Hope and Frank Sinatra to goof around with friends on one of the three channels available at the time. They were filler, bridging the gap between the news and episodes of Gunsmoke. Almost eight years ago, actor / comedian, Paul Anthony had an idea. He saw the potential of a live variety show, a showcase of Vancouver's most unique talent. With a distaste for polished performance and a desire to create a community of charming differences, Anthony created Talent Time in 2008, a full-fledged underground Vancouver talk show.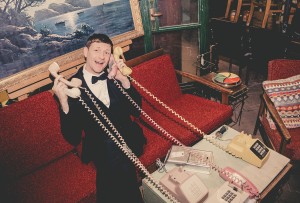 "I feel with Talent Time we've created a secret club where it feels like everyone's vibing together," says Anthony. "I see people enjoying it with their friends. It just feels like a warm, happy place."
Anthony grew up in Winnipeg, listening to comedy radio shows. He had a predisposition to portraying different characters, sometimes skipping school and dressing in his dad's clothing to walk around outside and see how people would respond. He began performing character comedy, opening for bands and improv groups as his character, Hugh Phukovsky, self-described as the "punk rock custodian of comedy," with a name specifically chosen to sound like "You Fuck Off-sky." Anthony admired the strange and the unusual, seeking a distinct voice in everything he did.
"I didn't believe any rule of comedy," Anthony explains. "I have an inherent distrust of authority. So people say comedy happens in threes? No. It happens in twelves, or whatever."
In 1998, Anthony moved to Vancouver, graduating from Studio 58 in 2001. As an aspiring actor, Anthony began to build a career: getting an agent, acting in mainstage plays, and going down to Los Angeles for parts, but his heart was never in the Hollywood rat race.
"I met with the heads of networks and casting directors, but it felt like a lot of work. I was never interested in that part of acting," Anthony continues, "Some people really want to be movie stars, and I've only been ambitious about the work. So this idea of going down there where I didn't know anyone, to auditions where you maybe get something, seemed like a waste. So I came back here and did little shows with friends, and I don't regret it."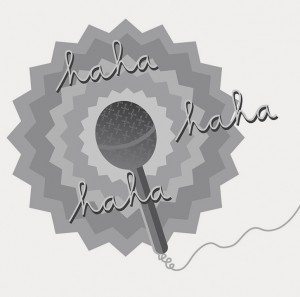 Now settled in Vancouver, Anthony has found work in a number of fulfilling projects, including a lead role as a street kid in Eighteen, as a rock n' roll vampire in Suck, and more recently as the Rainbow Raider in The Flash. However, Anthony kept doing small shows around town. In 2007, Anthony's friend, Aubrey Tennant asked him to co-host the show, Softcore Comedy at the Cobalt. Anthony liked the experience so much that he did the show for a full year. The Biltmore took notice of Anthony and asked him to produce his own show. With a premiere in January 2008, Talent Time began.
"I have a lot of friends who are comedians and I love comedy, but it's only one scene," says Anthony. "I get bored when things are so small and the same. So I'd be taking the bus to New Westminster because I heard there was a talent show happening in a mall. And I'd watch three hours of horrible shit, all just to see one kid who would come on in a purple tutu, tap-dancing to Johnny Cash, and there was something there. They would be on the show. I knew my friends wouldn't endure all the horribleness for that gem, so I did my show so I could bring that gem to them."
Talent Time grew fast. The show began airing on Novus in August 2008 and on Shaw in October 2011. Local actor / improviser Ryan Beil joined as the official co-host in January 2011, and the show eventually became too big for the Biltmore. In September 2014, Talent Time moved to the Rio Theatre with a brand new set and a deeper appreciation for the weird and wonderful. Now in its eighth season, the show has curated hundreds of unique acts to its Vancouver audience, from a nine-year old duo's Mario Bros. dance performance, to an original song by Randy Quaid, to retired auto mechanic inventor James Ming Kwok's inventions to reduce car accident injuries. With an appreciation for community and raw expression, Paul Anthony's Talent Time lives on as a bastion of beautiful Vancouver oddities.
"I just want to understand people more, which ties into my own understanding as well," says Anthony. "There's nothing better than a hearty laugh with good friends and it's good to expand that boundary of who your 'good friends' are."
x
You can see Talent Time at the Rio Theatre on the first Thursday of each month. The next two installments are December 3 and January 7.