The issues that inevitably come with a Thursday night, all-ages (and alcohol-free) show were evident early on, as the clock moved slowly towards 9 p.m. and a sparse crowd listlessly trickled in — an unfortunate outcome, because the line-up at Astorino's was more than promising of a spastic, energetic night of noise.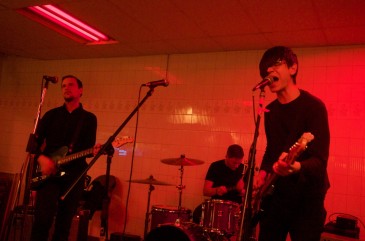 Cowards were the first band to play, cranking out tracks I'd be tempted to label "goth-punk"; partly because of the band's all-black wardrobe, and partly because of a tendency for frontman/bassist Spencer Davis to occasionally emit vocals reminiscent of Peter Murphy.

The set was sufficient, certainly as an opener, but overall seemed to be a slight disconnect between image and impact; Cowards come up just short of making the leap from the common frenzied thrash of a few guys in their garage to the vicious shock value found on their T-shirts, which infamously read "Catholic priests fuck children."
Next was Channels 3×4, reuniting for their annual performance.The rarity of the show immediately grants an aura of intrigue, which is elevated by the efforts of vocalist Sarah Cordingley — her constant motion never confined to the stage, flailing around in the crowd along with consistent banter in-between songs gave a personality to the group absent in some of the other acts.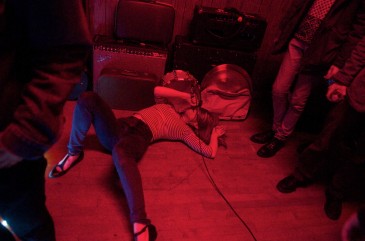 Maybe the desired moshpit never formed itself, but the sheer physical energy, coupled with the effective use of keys that hit like a guitar forced you in the very least to give in to slight twitching.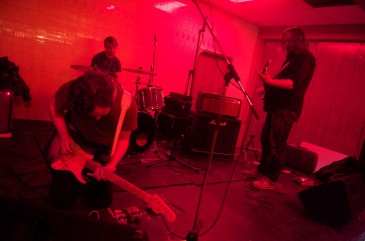 Sex Church followed after, cranking up the distortion and proceeding to drone. Inhibited by weak sounding vocals, their doom rock didn't quite translate well from their polished recorded versions, sounding instead like one relentless static wave. Their set did, however, inspired the most consistent streams of consciousness, and left me with that beautiful, warm ringing in my ears — the sign of a job (at least partly) well done.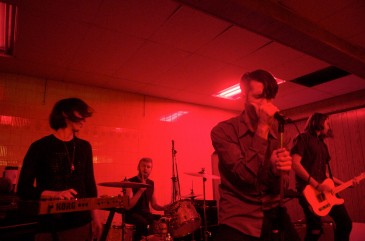 Headliners Pop. 1280 stole the show, with frontman Chris Bug's sexual thrusting and gyrations going quickly from discomfiting to compelling; his passion was evident, belting out tracks in a Birthday Party-era Nick Cave kind of growl while their heavy keys freed up space for the guitarist to squeal and shriek. A Thursday night, all-ages show in a small hall was as perfect a place as any to release those pent-up lusts. A great closer to a generally satisfying night, a display of why ugly-rock can be so beautiful.