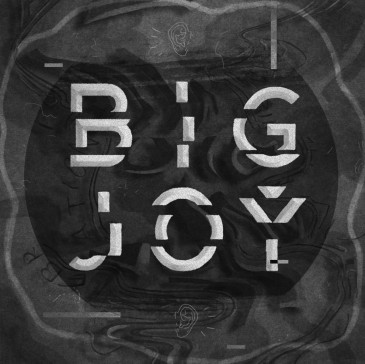 It has been postulated in the past that Vancouver's healthy relationship with experimental music is in part due to its unhealthy one with music venues and liquor licensing. As No Fun City has forced music spaces to become more varied and deeper underground, so too has a rich, varied underground community formed to support them. With events like the legendary Fake Jazz, Destroy Vancouver, Noise Fest, Square Wave, and New Forms bringing together a hive of talented sonic, visual, and ethereal artists, the inclusive and thriving community has never felt more comfortable. In December, Shaunn Watt and JP Doucet will be launching a new festival, Big Joy, with more than just said community in mind.
"There are a lot of people that aren't into this kind of music," says Doucet, "but it's not because they've heard it and decided they didn't like it. It's because they haven't been exposed to it! A lot more people can get into this kind of music than you'd think." We're sitting in Kokopelli, a hair salon on Commercial Drive, and it's more than a little difficult taking him seriously from behind a bib. His co-organizer, Watt, works here, and the two are conducting the interview while Watt gives him a trim. Even from around a pair of scissors, it's hard not to agree with his interpretation: experimental music in Vancouver is still largely below the radar of many mainstream concert-goers, a problem these two are intensely motivated to tackle.
"We're trying to be inclusive, but not alienating." Shaunn is fishing for a comb but gesturing wildly. "And I don't think [experimental music] is as alienating as people think it is. They just imagine someone on the floor, making terrifying sounds. But as soon as you're there, witnessing it, it's such a different thing. There are people around you, and the way people experience that is much different than in a traditional pop or rock setting."
Big Joy will run over the course of three days—December 5 to 7—with two shows at the Remington Gallery, a daytime lineup at the new Red Gate, and a kickoff show at Kokopelli. The bill features a diverse lineup of 30 local artists performing everything from electronica to drone, ambient, noise, and free-jazz. Headliners include reel-to-reel operatic maestro Ian William Craig, synth-wizard the Passenger, pop-drone darling White Poppy, and ex-Yellow Swans/In Flux collaboration Diadem. With so many acts to choose from, it was intensely important to the organizers to not only focus on local material, but also curate artists who rarely showcase their work.
With so many talented artists and rare performances, Big Joy could have been a jumble, but Watt and Doucet are doing everything they can to make sure it's as comfortable to enjoy as possible. "Big Joy is a listener's festival," says Watt. "It's not a sexy, hang-out-with-your-buddy-and-talk-over-each-band thing. It's really valuable that people are there to listen to, and to be involved in, the music. But it's also important that it should be inclusive, so that people feel comfortable coming in and experiencing a different type of music." Contrary to popular belief about avant-garde art snobs, the noise and drone shows can be some of the friendliest nights of the week, and Big Joy aims to encourage that sort of behaviour.
Doucet is nearly done his trim (gotta get that beard lined up), but even in the middle of a haircut the pair's motivation and passion is tenable. Watt's sweeping hair off the floor when he says at the end of the night, "When people take time on how each performance is going to affect each other, and reflect off each other, and inform each other… that's important." When asked to elaborate on our way out the door, he responds: "Just because you've contacted an artist because you love a certain piece of theirs, that doesn't mean they're going to play anything remotely close to it for you. Your favourite drone musician might really be into acid-house at the moment, so that's what he wants to play for Big Joy." The air of unpredictability swirling around such a heavy lineup means you really won't know what you're missing until you let yourself be included in December.