The Waldorf rendered a welcoming reprieve from the holiday hustle by hosting a thrilling triple-bill featuring some of Vancouver's finest. The quality of homespun performers this city fosters is remarkable, and this night confirmed it one hundred percent.
The Ford Pier Vengeance Trio got things rolling in expert fashion. Ford and his boys have, to my mind, never played a sedative set and as they tore through pop-infused tracks largely from Huzzah (their seventh LP; holy shit!), they kicked ass and took names in the most delightful of ways.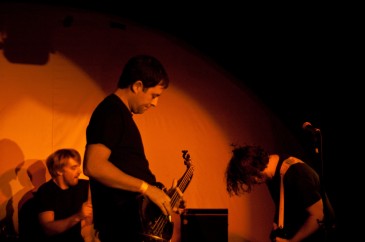 When the smoke cleared the stage it was time for Sex Church to prove their mettle. And they did just that. As the four-piece appeared and post-punk curlicued blithely about the room, I had to ask myself why I'd never seen them perform until now. Engrossed in their Velvet Underground-meets-Spacemen 3 vibe and enamoured by their charmingly off-key vocals it was startling how, over the course of a handful of songs, they became somewhat more menacing. By the end of their economical and energized set, they'd taken on a shape-shifting retention that found them harsh, gritty, and acerbic like only the best noise-rock bands can be; think METZ or Mission of Burma.

It's possible that my enthusiasm for Sex Church came from being unfamiliar with them until they were right in front of me, blowing my mind, but when they walked away afterwards I wanted to follow them. But it was Roky Erickson's freak flashes over the P.A. and the jam-pack jolly coterie that kept me in place as I awaited the return of Pink Mountaintops, the act we'd all come out for.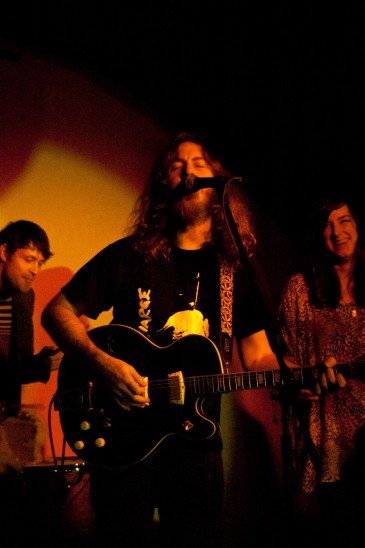 Essentially a one-man show—although tonight he had two companions joining him sporadically—the prolific Stephen McBean, as Pink Mountaintops, acts as a portal looking into our mad, beautiful, heavy-petting obsessed world. With no new album to bolster, McBean's been on a lengthy European/North American tour, revisiting Pink Mountaintops three previous albums. As he leaped into "I (fuck) Mountains," for instance, it was nice nostalgia that set the tone for his time on stage. Magical moments, such as "Closer to Heaven," provided a glimmer of the sublime and a twinkle of the transcendental.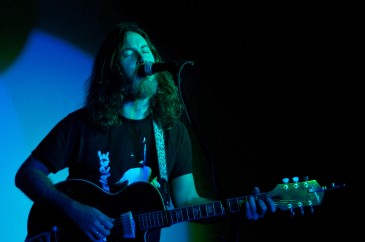 For reasons I wasn't privy to, McBean was joined on stage for a few tracks by a fellow distributing pieces of cake and dolling out shots of booze. The crowd was grateful for the refreshments, but I was distracted and a little off-put; I came to promenade, not picnic. But by the time "Sweet '69" detonated the dance floor, all was forgiven.