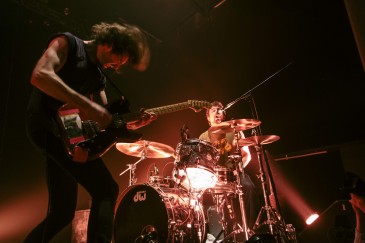 Three days before Christmas and what better way to get in the holiday spirit than a sweaty, sold out Japandroids concert. The Vancouver duo has received loads of acclaim for their latest release, Celebration Rock, making "Best of" lists in Spin, Pitchfork, and Rolling Stone, to name a few. With all this praise and hype, it was an honour to have the boys—Brian King and David Prowse—and fellow former Vancouver native, Mac DeMarco, back home for their final show of 2012.

DeMarco and his band started off the night with a one-of-a-kind performance that had the crowd rolling on the floor laughing with the band's silly, random stage antics. When DeMarco wasn't making crass and hilarious comments between songs, he was effortlessly on point with his soulful vocals and sleaze-rock crooning. DeMarco belched, goofily grinned, and yelled out "biatch," and the band followed with their groovy, strutting tracks or sweet and ballady numbers like "My Kind of Woman" and set-closer "Together," which DeMarco adorably serenaded his girlfriend with. But the best moment was when the band suddenly broke into a medley of popular tunes. They went from Dave Brubeck's "Take 5," to "Blackbird," to "Enter Sandman." Everyone was baffled and chuckled at the complete randomness. As unpredictable as it was, it sounded amazing.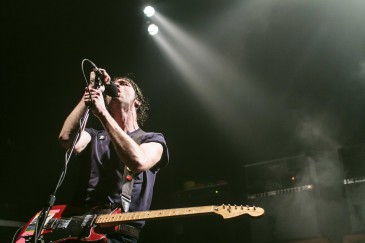 Thanks to DeMarco the audience was in a good mood, making the crowd extra antsy for the headliners. King and Prowse took the stage, welcomed by a sea of eager fans ready to unleash some angst. Moving back and forth between songs from Post Nothing and Celebration Rock, the duo played a satisfying set that included their earlier fan favourites and recent crowd pleasers like, "The House That Heaven Built" and "Evil's Sway," where Prowse treated the crowd to that defining drum solo.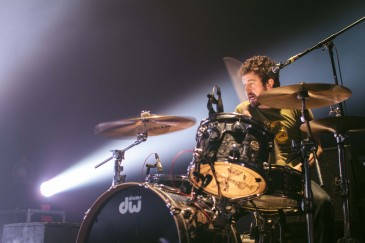 Ultimately though, it didn't seem to matter what the duo played. The crowd, like the band, was there just to have a good time, with an "anything goes" attitude, as King proclaimed at the start of the set. Even when they played the slower "Continuous Thunder," bodies were jumping and crowd surfing. The show ended with an explosive cover of The Gun Club's "For The Love of Ivy," and no encore — definitely for the best. If Japandroids had played one more song, everyone may have died from too much moshing bliss.