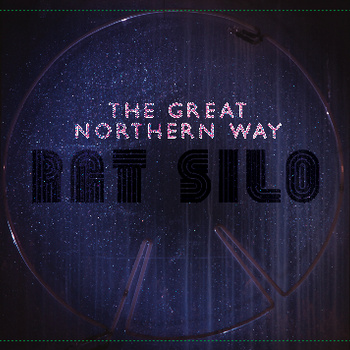 When you hear the first track for the very first time, you might guess a punk rock band will be playing for the next 40 minutes. "Ass-Camp" is an energetic beginning to the album, as hardcore and as exciting as any Dead Kennedys song. Vocalist Jim Newton even matches Jello Biafra's tone at times.
However, if you have an extensive musical memory, Great Northern Way may remind you a fairly popular band from the '80s and '90s: Sons of Freedom. Frontman Newton and his pal, bassist Don Binns, were members of this nationally-known band. Joined by Finn Manniche (guitar) and Dave Osbourne (piano and organ), the duo's new project Rat Silo has got its own personality—labeling its genre is even a riddle.

The sequence of "I'm Alive," "Greedy" and "Heavy" is solid. All of them have good riffs—actually the entire album has powerful guitar riffs—and sound like a mix of punk rock and indie.
The turnover, however, comes up at the best song in this album: "Fat Fucker Blues." It's pure classic rock at its highest level that ends up in an inspired guitar solo—close your eyes and you'll be transported back to the '70s.
The next sequence ("Gimme Dat," "Mr. Twice-a-Week," "Baby Ride On" and "Duh") keeps an old fashioned atmosphere, which may make you shake on the dancefloor. I'd highlight the psychedelic solo in "Gimme Dat" as a great point on the record.
I strongly recommend Great Northern Way. You may not like it all, but if you like rock 'n' roll, you have lots of it to enjoy.