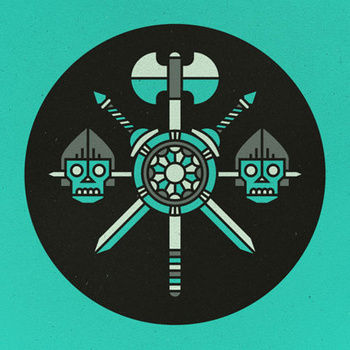 Though Jordan Hamilton appears as if he might not old enough to cast an electoral ballot, this aspiring Vancouver-based beat producer has already released a massive amount of material as free downloads. If you're into hip-hop inspired instrumentals, you will be pleasantly surprised by the breadth of the tracks. Gloam throws down a chill vibe with a minimalist approach to loops and beats. He establishes his hooks early and often, and any of his albums flow smoothly, or rather they are "Flow Worthy."

Hamilton is the curator to the Flow Worthy blog, where you will find a community of artists in the same mould offering up their wares free of charge. His Bandcamp and blog are impressive, uncluttered spaces; a relationship that is shared with his music.
Barbaric is a mixtape of beats and loops which seem to be in complete opposition than what the title might suggest. Barbaric is smooth and well thought out; it plays great in the background or foreground of any gathering. Ultra catchy blips like "Jentle" and "Robroken" feature off-kilter sounds that seem to somehow fall back into sync. R&B vocal samples surround "Flyson" and "Unicorn Pieces," with the latter being the album's only track that reaches the three-minute mark.
If you are only going to listen to one song, go for "2Perc Ashcatch," which features a jazzy piano interspersed with gentle interstellar waves and a lazy beat that fits the vibe perfectly. The beat tape features 21 songs, most of which are one to two minutes in length. Gloam consistently follows a pattern of a short-and-sweet hook delivery followed by a few rounds of slight variation on the theme before moving to a new track. This keeps things fresh and interesting, and seeing as how Hamilton has a new beat tape every month, there is certainly no shortage of that.