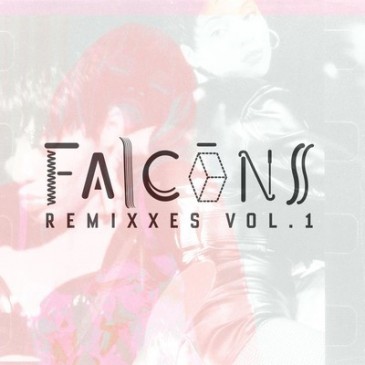 Based out of Oakland, CA and Vancouver, BC, Falcons create beat-heavy music and dance remixes. The result is pure awesome. It's the stuff you wish the clubs and bars would play.
While their first release, Indian Summer, features an eclectic mix of genres showcasing the duo's ability to blend world music and random sound effects with electronic beats and funkadelic samples, their latest release is influenced more by old school hip-hop and R&B.

A personal favourite is the first track, "Sumbody," which remixes the popular Ciara song "Promise," converting the pop star's ballad into an uptempo dance track. Similarly, the wobbly "Ruffneck" remixes Adina Howard's sexy '90s R&B number "Freak Like Me."
Whereas Indian Summer mashed multiple songs into each track, the songs on Remixxes Vol. 1 seems to feature only one sample per song, which results in the listener hearing an old school R&B jam or hip-hop tune in a new light.
DJs TightMike and KayleoStocko skillfully weave new sounds with old, creating a style of dance music that is both fresh and nostalgic. Name your price and purchase the album on their Bandcamp web page (https://falconboys.bandcamp.com) and join the steady number of growing fans on their Facebook group. With two albums released in just two months, we can only hope they put out a third album real soon.