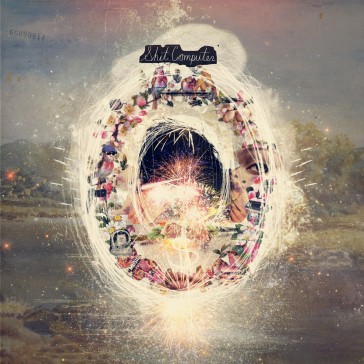 01 Everything
Shit Computer is the debut album of mashup artist Kids & Explosions. Comparisons to Girl Talk, poster child of the mashup genre, are inevitable, but Kids & Explosions offers a more soulful, less frenetic sound while still delivering on insanely catchy hooks.
The self-described "boy who makes songs by stealing others and making them worse" is actually Toronto's Josh Raskin, director of the Oscar nominated short, I Met the Walrus. He throws everyone from Notorious B.I.G. to Elliott Smith together, chopping them up until they lose all context and take on an entirely new form.
Set to the sweet, gentle background of Iron & Wine, "Swear Words" offers an extremely gratifying release of any pent-up Tourette's urges you may have, before finishing with a Cyndi Lauper sucker punch. "Babies Are the Future" mixes David Bowie with a healthy dose of a children's choir in one of the album's best dance tracks.
Where he really proves himself though is on tracks like "Slow Song" which weaves together Feist and Tupac, creating a satisfyingly melancholy rainy day song.
Shit Computer is just a lot of fun and it grows on you with each listen. With a perfect mix of booty jams and introspective heartache, it's likely to stay in your party repertoire for weeks to come.