"Existence precedes essence."
Jean-Paul Sartre, Being and Nothingness (1943)
Nothingness, Vancouver shoegazers, unintentionally mirror this existentialism into their music on their debut album, Being, even using the same font as the first edition cover of Sartre's book as a little philosophical easter-egg. It "started out as a joke, then became reality (pun non-intended)," says bandleader, Bill Young. The namesake proves that as a band, the members of Nothingness are well-read, highly proficient, precise and pay due attention to what matters the most in their music: the sound, or as bassist and multi-instrumentalist Caton Diab says, "sonic interest."
Nothingness spend much of their focus on inventing, manifesting, discovering, harnessing and then mastering certain aspects of sound that is found lacking in most music. To give you an idea of the band's collective "sonic interest," I uncovered that each of the members have vastly different musical projects outside of Nothingness that, on special occasions, find ways into Nothingness' collective musicality. The band is comprised of songwriter Young, bassist Diab, drummer Justin Devries, and guitarist Paul Stewart.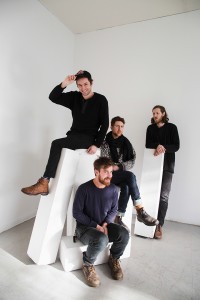 Young obtained a degree in electro-acoustic composition at Simon Fraser University. Young uses electro-acoustic soundscaping techniques in and between songs on Being; Devries recently returned from Bali after spending this past fall studying Gamelan drumming. ("Really wild music" from his ventures there are available under the name, Insiturec); Diab's solo project, C Diab, features him playing the acoustic guitar as if it were a cello, which is even demonstrated in Nothingness's song "Sun of Mine;" And finally, Stewart and Devries together are one-half of another local shoegaze band, Summering. (There is talk of a future collaboration between both bands, under either moniker Smothering or Sumthingness.)
As a band, the members of Nothingness carve themselves a nice little niche of ambient "rock music with weird edges," as Devries remarks. In somewhat revolutionary form, they think outside the box to find their sound through uniquity. It helps that all of the bandmates have similar tastes, such as their interest in electronic music.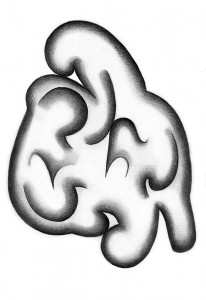 "The spectacle of electronic music is undeniable," Young explains. "I think that, unfortunately, a lot of guitar-centric music is really not about much other than the privilege of the people playing it, and that frustrates me. Like, lots of songs about not much at all, and maybe there's like a good group of clever lyrics, [but] there is a kind of shallowness to them. "I think that any musical style or genre is going to lose relevance if it starts to become more about nostalgic tropes than about reinvention."
Devries reiterates the sentiment: "If rock music is not as big as bass music, and [rock] isn't relevant, then it's the fault of rock music."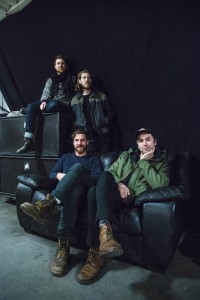 At the same time, they don't necessarily wish to homogenize electronic and guitar music, but to redefine and push against the barrier between the two. Diab puts it, "We just do it so that something falls out of a bunch of different undisciplined points and then creates a certain sound that you have to struggle to find (creatively)."
On playing together, Diab says bluntly, "With this band, it's like going to the playground, like having a really fun, good time, or like going on a jog … When I'm in the process of creating at home, it's a much more personal, deeper expression of the self, I suppose. [Whereas] this is fun! Like getting together with friends and having a great time — having a conversation with instruments."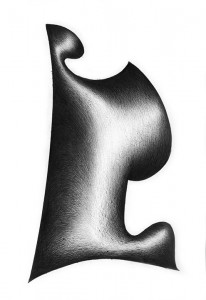 Expect their live show to be much different than the recordings on Being. For one thing, Stewart's guitar was not featured on the album, yet he seems very comfortable about performing the material and adding something more to it. Diab explains the process of reworking recorded material in person: "[When playing live] we're actually trying to distill everything down to its elements. It can be so much better if what's being done is being done minimally and efficiently. Each little thing makes an impact, instead of having to create big things to create some sort of sonic interest … Try and actually be a band and just do the things that our hands know to do and make it work correctly."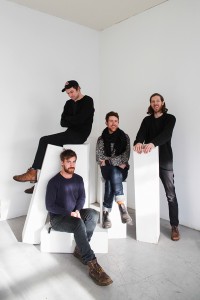 On the matter of creating music in and around Vancouver, the band assures me of the importance to persevere in the fight against the city's attitude towards artists and continued gentrification. Diab pleads, "You are going to be overcoming a lot of, not only personal problems, [but] adversity from having to create this thing from the bottom of your heart and expose it to people in the first place, and then there's nobody to compare it to, because most of them are being destroyed by the city, because they are hostile to the people who live there. Do everything you can against them." Young agrees, "Destroy the oligarchs!"
X
After sitting on Being for nearly 2 years, the band finally released it on Big Smoke January 20, and will be playing the album release show at Hidden City Records February 10. Bill Young is also participating solo in a showcase at the Western Front March 9.