The first thing to note about Chapel Sound is that sound does not solely refer to music. Founder Sean Oh says, "When I was saying Chapel Sound, 'sound' was not the music. It was something that is around. Wherever you are, there is no place [without] sound. It is a ubiquitous dimension … A lot of people misinterpret that [Chapel Sound] is a musical group." Instead, Nancy Lee adds, "It's a frequency, it's a vibe, it's an energy."
To call Chapel Sound a vibe or an energy is an effective summation of the mindset at work within the collective. More concretely, Chapel Sound is a multi-disciplinary art collective with as many as forty contributors. At their regular meeting space I meet with four of them: Oh and Lee, along with Laine Butler and Eli Muro. They are all fully immersed in the visual, sonic and curatorial aspects of the collective, which is to say they each use many verbs to describe their roles within Chapel Sound. Lee says that since Chapel Sound's outset, "We didn't want to have music only. We wanted to have the disciplines interact … Everyone is quite interdisciplinary."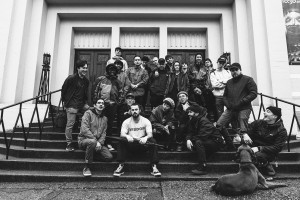 The members of Chapel Sound are known for throwing parties at alternative spaces throughout Vancouver. While the parties are often remembered for the DJ sets, Chapel Sound is as much about curating the vibe of a space and creating an immersive experience as they are about playing music. Chapel Sound first gained attention in September 2012 when Oh live-streamed a party he hosted in his living room, complete with visual projections and a live painting installation. The first event was an "index of what we're interested in," says Oh.
The subsequent parties offered a platform for artists to experiment with different mediums and to bring their artistic practices to the table. Butler performed his first live DJ set during a broadcasted party. He adds, "Chapel is kind of why I became a VJ … There was a need for it." Similarly, Lee says that her new media practice developed as she created installations and immersive spaces for Chapel Sound events.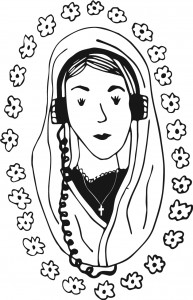 Lee says that the aim from the start was to offer "an alternative space so we could get together and jam and be weird and be comfortable being weird." Muro says of the early parties, "It was a strange sort of vibe but it worked." They moved the parties to a larger underground space to increase the reach of the events so more people could contribute. Through their events, Chapel Sound offered a platform for DJs and producers who aren't being booked for mainstream venues, often because their styles differ from mainstream electronic music.
Chapel Sound started hosting events in the first place because Oh "like[s] to [bring] people together." He has aimed to bring artists together since he arrived in Vancouver. He is happy to encourage the talents of local artists in what he refers to as a "dad-type" of role within the scene. Butler adds that with Chapel Sound, "It [is] all about being inclusive."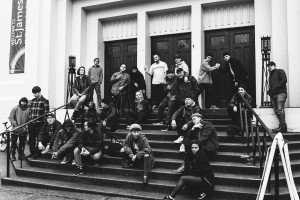 Inclusivity continues to be a focus for Chapel Sound, whether it means embracing a range of genres or ensuring that hosted events showcase the diversity of the collective's members. Lee says, "Chapel Sound is a very racially diverse electronic music collective." Muro continues, "I know that some other collectives have been criticized for being predominantly white men. I think we can be kind of proud that we're not that." All members I meet with agree that there isn't a single sound that defines Chapel Sound. "People come from lots of different backgrounds, so that affects people's styles," says Muro. Chapel Sound's two compilation albums effectively represent the range of styles in which its members work.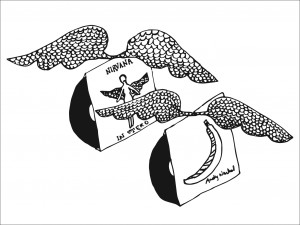 What connects the members' work is a common vibe. Oh attributes the vibe to the Vancouver music scene and to the impact of the city's geography and climate. Muro agrees: "Any city's musical sound [is] influenced by the environment." So too is a music scene influenced by its city's history. In Vancouver, this includes a history of colonialism and of economic division. Chapel Sound aims to initiate conversations around these topics. Chapel Sound does more than offer a platform for artistic experimentation; it offers a platform for critical engagement.
In May 2016, the collective hosted its inaugural Chapel Sound Festival. In addition to parties, the festival included workshops and panels, notably a panel discussion on women in electronic music and creative technology. The women on the panel shared their experiences of discrimination in the music industry and their differing experiences based on sexual orientation, race and class. The audience was made up of more men than women, many of whom asked questions. Muro says, "We created a space that allowed for that kind of transferring of understanding."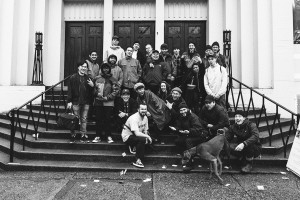 Now that Chapel Sound is in its fifth year and has gained acclaim beyond Vancouver, its members are able to take on new endeavours, develop their artistic practices and initiate conversation. With future events, they intend to push the conversational aspect. By offering a forum for discussion Lee says, "We can actually reflect critically on our positionality in society: to [become] more self-aware and conscious of who we are and why we make art, why we make music, why we have to go through this process to do things in Vancouver and reflect on, maybe, class divide, housing issues." On a closing note, Lee emphasizes that the doors are open to anyone who wants to contribute to Chapel Sound. As for future goals Oh says, "I still dream about this perfect 360 experience where all of your senses are stimulated."
x
You can learn more about Chapel Sound at chapelsound.org, or visit soundcloud.com/chapelsound to hear past projects and compilations.