My best friend's mom moved to Vancouver in the late 1960s. She never came out as a hippy, but we have the tie-dye dresses and Iron Butterfly albums to prove it. Her and her posse set up shop down the street from the BC Sugar Refinery. I remember her telling us a story of the police getting a search warrant for her home because a neighbour accused them of growing weed. Turns out it was tomato plants giving off a rank odour, but the message of 'tolerance' got through. Decades before, rum runners took refuge in alleys and building basements to set up speakeasies, which, echoing similar spaces today, were unlicensed and subject to police raids. The spirit of rebels past remain in the stone and dirt as the underground club scene stakes its claim hosting shows at 'illegal' venues, committing both a public service and hazard to their own health.
As more and more of Vancouver's past is torn down and commodified into condo towers by developers with questionable intentions, and crack and meth continues to diminish public perception of East Hastings street, the fundamentals remain. SRO's are still available for rent. People don't have that much money. Status, however, means nothing when it takes grit to express yourself, and willingness to take risks. There are committed individuals who see beyond this city's transformation to defiantly carve out affordable and accessible spaces for musicians and artists.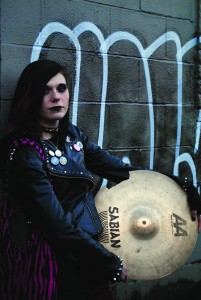 My friend's Mom said goodbye to the refinery, the sunsets, and the DTES / Chinatown long before I was born, and as a kid in the sports-ridden mini-van saturated conformist suburbs, I craved the space and opportunities that spaces like Secret Location, The White Belt and The West Belt provided. Regardless of the generation, the desire to be a good host and neighbour has always been at the forefront of the hidden clubs — so why do the police repeatedly come a-knockin' with bright flashlights and infractions checklists? Is the concept of people making art rather than art for the people so intolerable (for those in office) that the idea must be slaughtered? Do a different set of rules apply for people with different income levels? Or is this merely a result of outdated temperance society laws created in the thick of WWI making today's venue organizers the bootleggers of the 2010s.
Last December a venue near the Balmoral Hotel was raided by police, who apparently had no idea they were stepping into a core venue of the Vancouver underground / indie scene. Facing serious fines and possible jail time, the proprietor (who wishes to remain anonymous, but we will refer to as Proprietor X), decided to shut it down, leaving the future of its operation in question.
"The police showed up because someone was throwing shit off the roof near the hotel [close by]. About 8 or 9 officers were there; I was read the riot act, and told I had committed a Federal offence," says X. "Still, I think they were reasonable; they told me they didn't really want to shut down my party, but to just do it properly. I think about that too…There was one show where there was 400 people in 3,000 square feet and I was just thinking, 'What if something happen?'"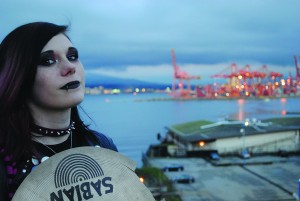 It's no secret that not only are a majority of Vancouver's oldest buildings lining the streets of Chinatown, Strathcona and the DTES, but that they are also some of the most dangerous buildings. Many of these buildings have not seen upgrades in a long time. No one has fun in an ambulance ride after having fallen through a floor. But these buildings will continue to be converted into cheap art spaces and venues. What's preventing these buildings from getting the needed support?
"[The main problem] has always been that buildings that have a purpose other than a full-time venue — such as studios, art galleries, or stores — would have to either change their zoning or licensing to be a venue, hall, or bar, which requires lots of money and building upgrades …or [they] operate outside the law," remarks one community organizer affiliated with Horses Records. "The beauty of these venues is that they operate outside of universal definitions, but that could also be the biggest obstacle in obtaining legitimacy from the City … If you really want to do something badly enough you can do it. If that means playing your first show with an all-flute drone project to 5 people on a Wednesday night, then we'll make it work."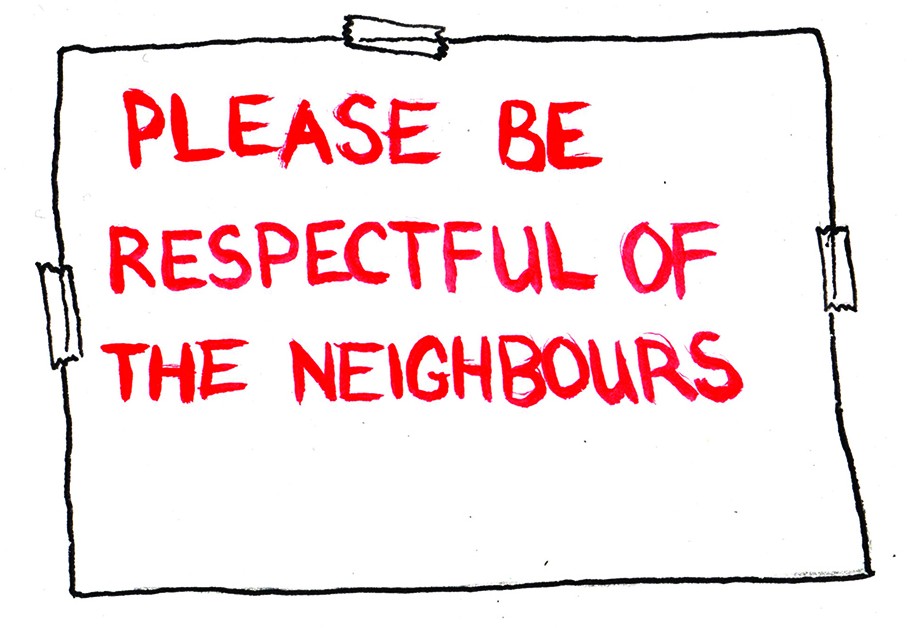 Speaking on the need for more variety of venues, Proprietor X noted, "I've had people from all over the world tell me they are allowed to [throw parties] where they are from, and that Vancouver badly needs these same kinds of spaces."
So in a city ripe with public art, such as the Main Street Poodle, what attempts at recognizing the local experimental arts scene is the City of Vancouver taking?
"Recently (…) a program, [Arts Events License] has been put into place which allows for places like art galleries and stores to host special events through a different licensing program than a bar or nightclub. This has been a major step forward for the City." says the organizer related to Horses Records. "[But] there are still lots of things that can be worked on. For example, only three licenses can be issued per month, which correlates to the number of liquor licenses the Province of BC will issue, but this doesn't take into account all-ages events which don't require a liquor license. Also, if there are more than three events in a month, then according to the City that equals one event a week which means that it is not an 'occasional' use of the building, but a 'regular' use."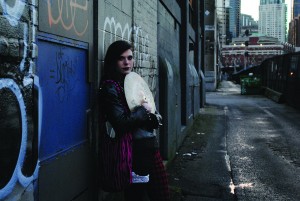 In the interest balance, Discorder felt it was important to gather the City's view on this, and contacted a representative of CoV Corporate Communications. When asked what plans the City has to work with the community and cut the red tape, they responded by email addressing the Arts Events License Program directly: "It is important to note that the City licences use of space. The program sets minimum base life safety standards to support occasional conversion of industrial, office and retail spaces for performances, safely and legally. The program is designed to be user-friendly: one application, one licence, a lower fee … The City works with the Vancouver Police Department, Vancouver Fire and Rescue Services and the Provincial Liquor Control Board to ensure groups comply with regulations for their event."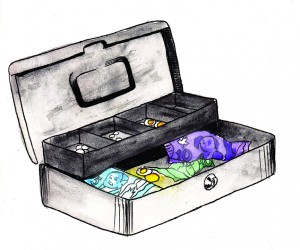 Whether the City's hand is guided by a moral temperance that has morphed into a slicked corporate stance is not the real debate here; rather, what agenda is rendering experimental artists criminals, and private spaces illegal? Like the hippies and rum runners before them, illegal venue organizers hear the beat of the people, not politicians. Those who know this realise that if all music is rendered into a placatable, controlled mechanism we lose the elements which make it art — our selves. If the artist is, in essence, to push boundaries and comforts, than being labelled as outlaws by the City of Vancouver can be the most legitimate honour they receive.
x
For more information about local underground venues, ask around. To research the Arts Events License Program visit the City of Vancouver website at vancouver.ca.