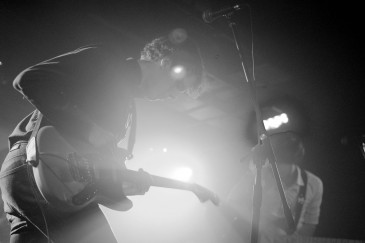 On January 15, The Biltmore celebrated its seventh birthday with the sounds of Victoria-based Fountain and local favourite Yukon Blonde. Peeking out from behind an unnecessarily wide pillar, I had a prime view of the stage. The show began 40 minutes late, so I abandoned my post and snaked through the crowd that had formed for Fountain.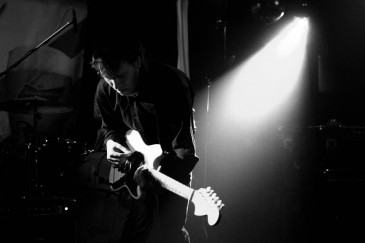 Twitching red lights complemented the band's jerky sounds and arcade lights reflected off a disco ball overhead. The post-punk group sported a sound just short of cacophonous, always one calculated note away from harmony. Their punk sensibility exuded an anti-melodic feeling, but the band was unmistakably melodious. Punk and prog rock moments were punctuated by segments of enchanting guitar riffs and drum beats from a head-banging female drummer. And while the two very different types of music could have been disorienting, the band managed to charm the audience into buying the blend.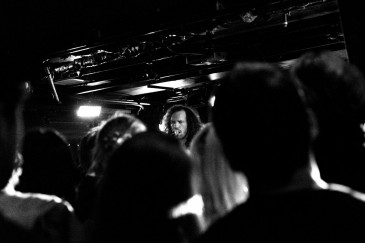 After a short break, Yukon Blonde burst to the stage, Jeff Innes clad in big hair and '90s print. Innes' alluring vocals captivated my attention and rekindled the enthusiasm of longtime fans in the crowd. There were more than a few individuals hopping in place and belting out every word. As an avid listener to the band's first album as Yukon Blonde, I had a hard time adjusting to the new sound, which is a major departure from their early material. But then they absolutely killed it with "Brides Song," so I opened my mind to the change.
Members of BC bands We Are The City and Said The Whale blended in with the other onlookers, but were unable to contain their excitement when Yukon Blonde debuted their new songs. Ever the supportive community, the fellow musicians got people bouncing to the songs from their upcoming record.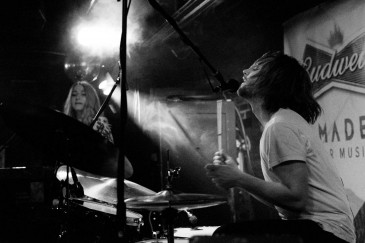 Yukon Blonde possesses the rare quality of sounding nearly identical to their studio recordings during their live performances, and on this night they created perfect harmonies like an effortless machine. The result was authentic and dependable music that drew a loyal fan base, both from their hometown of Kelowna and their adoptive one of Vancouver.
Their set closed feeling like the final shot of a coming-of-age movie, that moment when the camera spins, seemingly infinitely, around the protagonist and his newfound soulmate.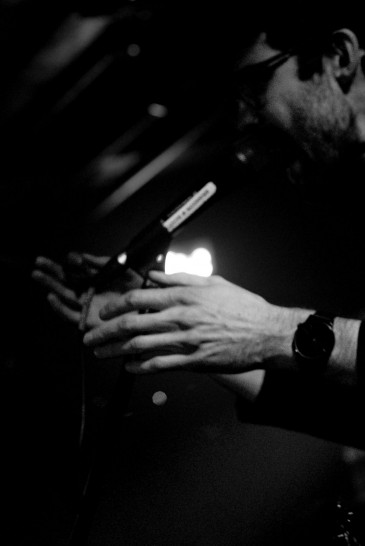 Throughout the show, Innes repeatedly thanked the audience for their Thursday night energy, but that strength seemed to wane when it came time to signal the encore. The applause was genuine but glowing screens suggested people had set their attention to early mornings. Still, the band re-emerged and gratified the crowd with a set of older tracks, including the memorable "Rather Be With You."
Yukon Blonde's new material suggested that their next album will arrive in the very near future. For now, the 2012 release Tiger Talk, or Innes and Scott's side project, High Ends, will have to tide anxious fans over.