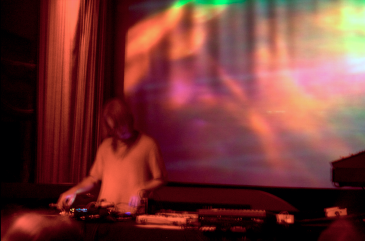 Long Island Electrical Systems, better knows as L.I.E.S., is one of those record labels that possesses a precisely curated and intrinsically recognizable sound. Both the imprint's full name and acronym speak to the aesthetic of its releases: harsh, industrial left-field techno with dark and foreboding undertones. The seminal L.I.E.S. compilation "Music For Shut-Ins" has a title that pretty much speaks for itself.
Among the many producers on the label, Terekke (aka Matt Gardner) embodies a less frenzied side of the L.I.E.S. atmosphere. With a conservative output of just nine tracks on three EPs over the past four years, along with a handful of unreleased material floating about, Terekke has received unanimous and emphatic acclaim — rare copies of his vinyl releases sell for hundreds of dollars online. He produces detached tracks with astonishing depth and emotional complexity, driven and meaningful yet stoically relaxing.
Terekke's brand of dance music is designed for cramped, semi-legal venues located in the bowels and fringes of urban sprawls, which is probably what made it an odd experience to see him perform on the Fox Cabaret's expansive main stage on February 21. As the headliner for the sixth edition of Pacific Rhythm's functionally named Pacific Rhythm Sessions, the announcement of Terekke's live set created quite a stir in the weeks leading up to the event, but the hype didn't exactly pay off in the way many were anticipating.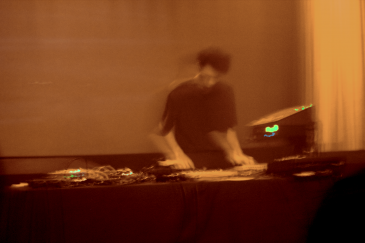 Don't get me wrong: the set itself was very much on-point. Hunched over a stitching of analogue hardware similar to the home studio he revealed in an interview last year, Terekke recreated the ambiance he's known for, intertwining overdriven hi-hats and kick drums with sparse synth melodies and clouds of reverb. His mastery of the equipment is self-evident, and all the best qualities of his music were there, but the dense atmosphere seemed to dissipate into the Fox's tall ceilings and hollow internal space. The large dance floor struggled to attain a critical mass of human energy, and by the end of the night, it felt as though the proverbial ball never really started rolling. The set would certainly have worked better in a smaller space, where the manic energy of techno could accumulate to create the kind of environment Terekke's music flourishes in.
Also playing that night was Vancouver's own Friendly Chemist (a.k.a. Jean Brazeau), whose performance was a much snugger fit at the Fox. With the freshly-released tape "Touch of Jupiter" under his belt, Brazeau's bubbling and lighthearted house music was a sharp foil to the cold soundscapes that followed his opening set. It was super short but just as sweet, full of synth improvisation and irresistibly warm vibes. Much of Friendly Chemist's material is conceived and developed during his live performances, and it's a treat to hear the evolution and transformation of his music, including signature jam "Over Sensitive." (The track is available on his Soundcloud, but unfortunately absent from the album.)
Friendly Chemist plays frequently in the city, so catching his next set is simply a question of keeping your eyes peeled. Terekke's last visit to Vancouver was in 2013, so we'll have to patiently await his return — hopefully, this time, in a smaller venue.