Before I was even inside the Railway Club to take in the first round of the Shindig semi-finals, I was sure of one thing: I was glad I wouldn't have to choose the winner. All of the competing bands — HØØVES, the Binz, Skinny Kids — confirmed that assumption with well-developed sets that made it clear why they had made it to the first round of the semis.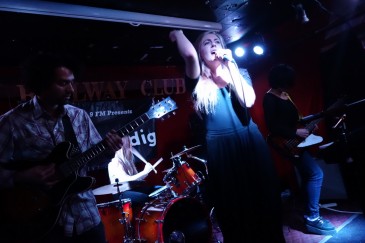 The Tuesday night kicked off with the pop-infused surf-rock sounds of HØØVES. To say that lead vocalist Paulette Cameron is an entertainer worth watching is an understatement, complete with picturesque dance moves and a sheer enjoyment for live performance. Though somewhat lacking the exuberance or excited restlessness that has marked previous HØØVES shows, the four-piece band put on an excellent set.

The sombreness of the performance could perhaps be attributed to the laid-back crowd, but the atmosphere in the Railway Club added a deeper intensity to Paulette's vocals and an overall heaviness to the guitar riffs interspersed throughout the band's punchy songs.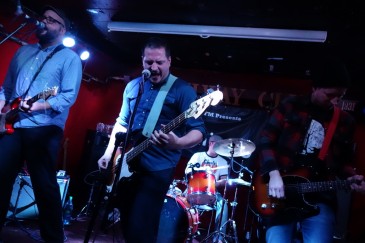 The Binz took the second slot of the night, turning up the volume and intensity within the Railway Club. Their rough yet catchy sound drew more audience members towards the stage, but failed to elicit any significant response beyond appreciative head bobs. When a friend identified their sharp-edged punk vibes as "similar to early Billy Talent," I found myself hard-pressed to disagree. Despite the comparison, their somewhat messier "Billy Talent" style was admirable, culminating in a very brash and aggressive finale at the end of their set.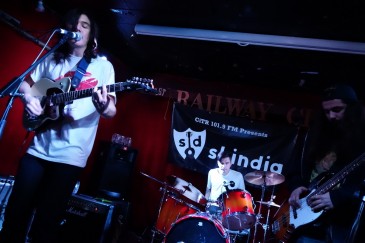 By the time the Skinny Kids hit the stage towards the end of the night, the crowd within the Railway Club had thinned out. The band took no notice of this, performing their songs with a good-humoured exuberance. Foggy vocals and psychedelic melodies suggested the heavy influence of many other lo-fi garage rock bands that currently dominate the music scene in Vancouver. Many of the songs within their set were ones I felt I could play during a laid-back house party without any opposition, reflecting the band's impressive capability to hit the perfect balance between relaxed and enthusiastic.
Again, I would have been reluctant to choose the winner for the evening, so it was a relief when Ben Lai got on stage at the end of the night to announce who had won. After I'm sure what was great deliberation, the judges selected Skinny Kids as the winner, securing their placement in Shindig's final round, which will occur (and may include cake and sparklers) on December 10.