Vancouverites have dealt with plenty of loss in the past several years, as one venue after another has been forced to close its doors to make way for someone's skewed vision of progress. But, let's for a moment leave the politics, anger, and sadness at the door and focus on the good times, remembering that all is never lost and even at the darkest times there is a spark.
Wednesday, January 16, at the Waldorf was much more than a spark. In fact, several points of effervescent light created a wildfire that is unlikely to ever be seen again in the same way and to call it a success would be a vast understatement. This night may not have saved the Waldorf from being sold and possibly toppled in favour of yet another condo development. It indeed created more awareness of the fact and gave a sold-out room a right proper send off.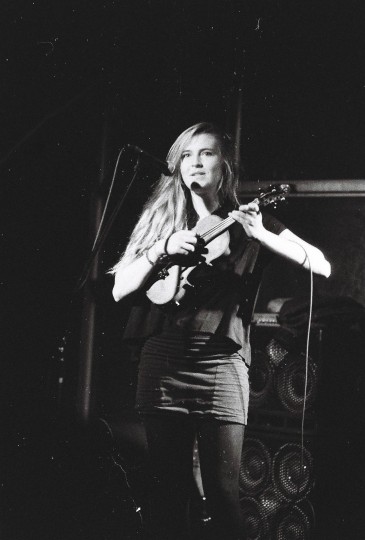 Be it Hannah Epperson and her looping effect-laden violin play, hair obscuring a face that such beautiful words and tones flowed from, who brought "We Will Host a Party" to new heights.
Or take the wholly authentic and heart-grabbing words spit from the mouth of surprise guest Shane Koyczan, who performed with both Epperson and solo, and looked healthier and happier than I've seen in years.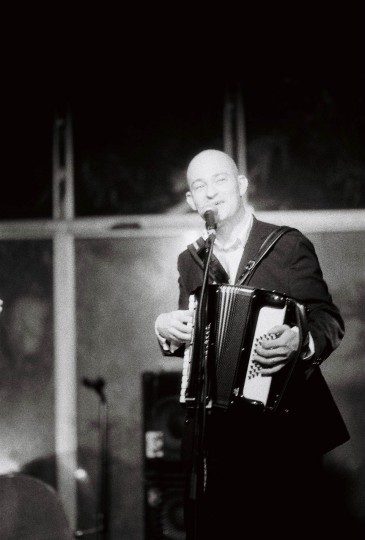 And let's give it up for the whiskey rabbi, Geoff Berner, who at first seemed to stumble out of the gate, but by the end of his set, accompanied by Maria in the Shower, had the crowd on their feet and in the palm of his drunken hand, singing and swaying along to favourites like "That's What Keeps the Rent Down, Baby!"
There was whimsy in the magical tradition as magician Dr. T threw in some of his astoundingly clever sleight of hand magic tricks, going so far as to crowd surf whilst doing a card trick, and doing it well, at that!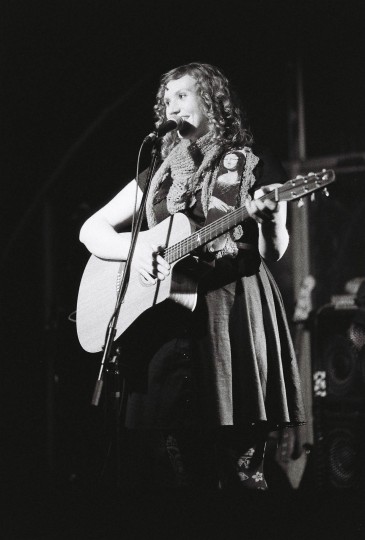 But let's not overlook Jess Hill, who is a songbird and magical in her own right, carrying a stage presence that makes one feel at ease as she whispers her sweet lullabies and strums delicately.
But if that weren't enough, C.R. Avery did a wicked and rousing set that was gasoline on an already steady fire. The beatboxer/spoken word-guru/singer-songwriter's passion and pure shameless love for this side of the city has always been apparent, and last night it reached new levels as he dropped the names of several of his former gig spots, frustration and sweat dripping from his mug, his three backup singers keeping it smooth.
The Tailor wowed with his souped up banjo that was unlike anything I'd ever heard. Imagine hip-hop flavoured folk tunes from the depression era piped in through a rickety old time speaker. Throw in a mushed up cover like Steve Miller's "Abracadabra"and you've got the Tailor.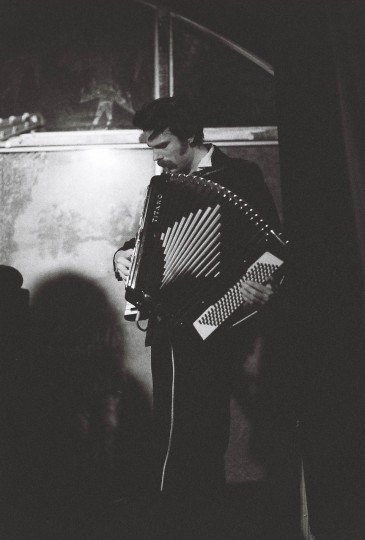 Finally, Maria In The Shower! This band of gorgeous cats gets any party started and raging out of control. Playing host, MC, and multi-tasking entertainer, Shower Jack Garton (accordion/singer/horn man) did an excellent job of keeping things rolling in between sets and even during. The band didn't so much headline as they did play off and on the entire night, invited on stage numerous times to accompany their friends through tunes brought out in the spirit of celebration and protest.
That's what made this night so fine: the celebratory nature of it. Sure, there was sadness among audience and performer alike, shaken by the knowledge that a favourite venue is soon to be history written. But in this spirit of celebration, togetherness, and just plain fun, history was most certainly set in stone. Just the way it ought to be.
Good night, sweet Waldorf. Thank you for the memories!