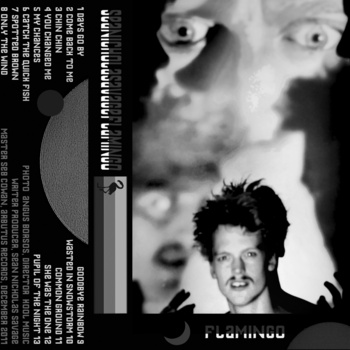 Composing and recording music for most of his young life, gathering a rather diverse songbook, Montreal resident Sean Nicholas Savage averages about three albums a year. Flamingo is his latest and continues in the flow of simple songs that sometimes borrow from the Motown handbook of smooth romance, hippie freak-folk and '80s disco beats, but with a more eccentric bent.

If this is your first foray into Savage's strange musical world, it is suggested that you dig up a few of his previous albums like Movin' Up in Society, Won Ton Jaz or Trippple Midnight Karma before holding judgment. They may offer a broader idea of what this kid is up to and might make it easier to appreciate this latest output of oddball tunage.
Throughout Flamingo there is a continuous crackle and warp in the mix, giving these already old-school sounding songs more authenticity and intrigue, as if you're listening to some old vinyl or a ratty cassette tape. Tunes like "Spotted Brown" and "Days Go By" have an easy listening, almost disco-funk feel while "Catch the Quick Fish" is like an old Dylan tune with a Cat Stevens-like essence.
Boyishly charming without being naïve and unapologetically sincere, Sean Nicholas Savage has a sound and delivery like no other and if you're a fan of d.i.y. folk and cheap-sounding Casio beats played with style, then this music ought to tickle your fancy.