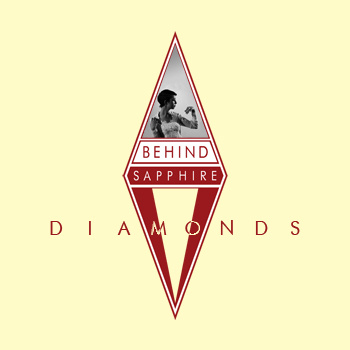 After a big year of overseas touring, and garnering much acclaim (including being selected as one of B.C.'s top 20 artists in the Peak Performance Project and receiving video spins on Much Music), Vancouver's Behind Sapphire are set to take their success even further with the release of the Diamonds EP and a soon-to-be-released full-length follow up.

At first listen, what grabs my attention most is Grant Cassell's voice, which is strong, clean and lilting, at times bringing a bit of Patrick Watson's croon to mind. And then there is the music, which is rife with warm string arrangements, chiming bells and chug-along rhythms.
Diamonds starts off wonderfully with its title track and then it's on to "Black Ties," a sweet, straight ahead pop song that makes some good use of auto-tune, despite Cassell sounding as if he'd been possessed by a dirty old singer from a twisted '40s jazz bar in New Orleans.
There's an ode to our fair city called "Vancouver, Baby!" complete with shout-out gang vocals and some inspired name-dropping that would make any local proud. The inspirations of living well, relationships and marriage steam this ship, and the rich melodies reverberating throughout keep energy high.
Between the punchy and immediate music with cool singing, interesting time changes and the production to back it up, it's no wonder as to why this band has been having so much luck as of late.