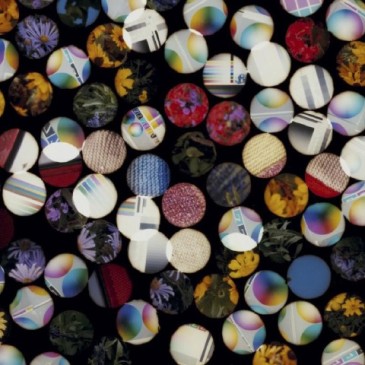 The illustrious Kieran Hebden returns with a new full-length sure to please many. After a five year break, Hebden, perhaps better known as Four Tet, delivers his newest release, There Is Love in You, and the wild-haired Hebden delivers.
This is a well-groomed album. It's a solid blend of organic, synthetic and sampled. Synthesized sound joins with harps, guitars and chopped up vocal samples for a dip in a sonic sea somewhat calmer than some of Four Tet's previous work. As usual, Hebden's songs forego the usual patterms of songwriting, with a more transcendental and evolving musical flow. Instead of complex song structure, the sound itself is true art. Where the arrangements are restrained, the interleaving sonic textures are complex and rich.
Ultrasound heartbeats open the track "Sing," which is reminiscent of Hebden's recent work together with fellow Brit and soundscape architect Burial. Short snippets of digital sound debris provide a shimmering percussive layer.
"This Unfolds," is a gorgeous ethereal slow-jam which opens with a Boards of Canada-channelling sound before switching into a higher gear with a steady 4/4 beat, and then merging the two with a rich cacophony of melodies and polyrhythmic twinkly bits. It could sound overdone but it's more synergy than suture.
"Plastic People" is one of the true gems of the album. Percussion and evolving textures form a soundscape that is as deep as it is wide. As much of Four Tet's work, it's repetitive but not in a negative sense, rather imbuing a trance-inducing, and tribally sacral, essence.
In the end Hebden's return is very welcome. The single is a good teaser, but this album deserves its own complete listen-through on a really good pair of headphones.