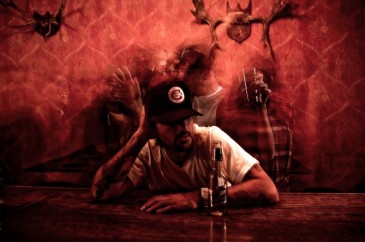 Vancouver's Anami Vice plays the dual role of rapper/producer on this self-released album (available for free download at www.anamivice.com), and over the course of its eight songs, he carves out an exciting persona as both MC and beatmaker.
Although it sounds like Anami is serious about his music, he's not taking himself too seriously (as one might surmise from the Don Johnson-evoking moniker)—Anami Vice mixes in plenty of humour, alternately swaggering and self-deprecating, with his fluid, natural delivery. This sense of fun and humour, combined with the storytelling, the conversational flow and the melodic, catchy-as-herpes [ed. Ew.] beats makes this album somewhat reminiscent of classic Pharcyde (in a good way).
The beats are exceptionally strong and varied on the album, especially for a d.i.y. affair like this. The tracks are mostly built from samples and keyboards, and some live instrumentation really fleshes out the sound, like the guitar solo on opener "This Ain't Funny" or the saxophone on "Take Your Shirt Off." When performing in concert, Anami is backed by live instruments and percussion as well as a DJ, and these musical flourishes add a lot to the album.
From a city that's not really known for hip-hop, this is a promising start in what could be a long career as a rapper, a producer or hopefully both. And at the end of the day, it's a free, legal album download, so how can you afford not to check it out?