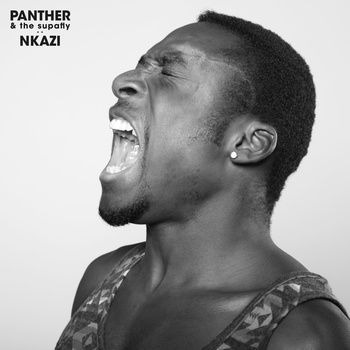 If you're a regular on the Vancouver live music circuit you may recognize a few faces in Panther & the Supafly, Panther (real name Josh Matumona) has been playing guitar locally for years, and the Supafly is built up of several talented musicians who have also been plying their trade all over town. A hard working group for sure, and it shows in this surprisingly solid, if sometimes lackluster, debut EP Nkazi.

Everything from the thumping bass and power chords of the opening song "Swaggapuff" to the '70s funk influence of the Mary Jane love song "Chronicles" and the thoughtful "Diamond in the Africa Rough" are well crafted and show that they can run the gambit of genres without trouble. In fact, none of the songs really resemble each other, perhaps showing that Panther & the Supafly are going out of their way to keep from being pigeonholed into one genre or another. The group's sound seems built around mashing together genres to create something that sets them apart, but in the process of showing off their range they fail to build any sort of consistent sound that would hold together a full album.
Nothing about Nkazi is groundbreaking, and the unfortunate part about having a rapper as the frontman is that the band can go under-appreciated on the recording. Still, the choice of live performers rather then endless sampling is novel at least, and is a good compliment to Panther's creative and smart lyrics. The result is an EP that sets the stage for a lot of future success once they find their own groove.