World building means you have a sense of a bigger universe. Of something more, even epic, things that haunt the edges of your story. Turunesh is more than a singer/songwriter. She is a storyteller, a conjurer, a poetess, truly a world builder. It's in tracks like 'Midnight'  — a jazzy, sensual ballad that was inspired by Ella Fitzgerald's 'Moonlight in Vermont' — which depicts the beautiful way people can be seen by the light of the moon, or how a lover sees their other at night. To the more recent, 'Asili Spirits', an afrocentric calling of our ancestors to this realm. Turunesh uses her chill vocals to  weave and entice you into the beautiful and mystical worlds she creates — blending together the sounds of the familiar and the traditional. Forming, folding, gently asking you to lie still long enough to lap up the melodious sound waves, and watch the creative creatures which take shape in the beautifully lit, lyrical way, that is Turunesh.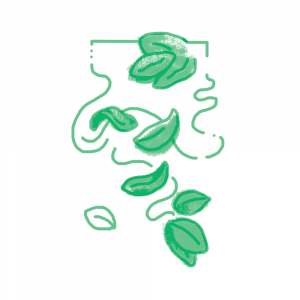 Turunesh, currently a fourth-year undergraduate student at UBC, had inklings of being called to music as early as the first grade. She recalls a moment during her class' International Day celebrations, during which a childhood friend was chosen to perform over her. While she remained jubilant for her friend at the time, it was then she realised the importance of music and performance in her life. Turunesh has been writing original songs since she was 16 years old — she has been releasing singles and two self-titled EPs . Despite these achievements, the experimental Neo Afro-soul musician considered this a hobby. "I don't want to call it [that] but I treated it as such," she admits. "I've always known I loved music and that it is special to me, but I didn't always know I was going to be a musician," she continues thoughtfully, "in fact, I was set on being an entrepreneur… it's what my mum and my dad do. I always had it in my mind, 'I'm going to be a business woman, I want to be rich.'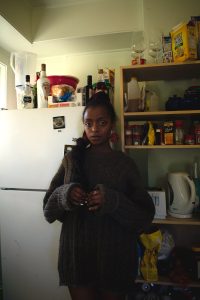 It wasn't until the summer of 2018, when she spent a month abroad in London, that her mind was finally set. "I spent a month crashing, doing gigs, meeting musicians. It was a really, really fun time." she gushes, "that was the summer I decided I wanted to do music full time. That's when I knew this was something I wanted to do for a living. That this was my calling. This is what I was sent here to do."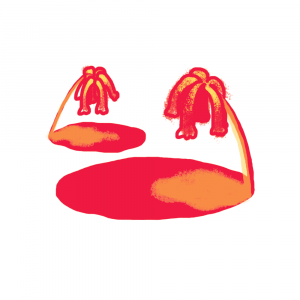 Turunesh returned home to Tanzania for the remainder of the summer, focused and inspired. "I was so inspired by London, I went back home [and] I said 'mum, dad, I'm working on an album. Don't ask me to work on no internship — this is my internship'. They respected it; I appreciated it. I was so amped up to work on a project, you know? I wrote so many songs [and] I had recorded about 11 or 12. [Then] I came back to UBC and I think I got the mixed and mastered tracks in October *pause* I didn't like them *laughs*. It's not like I didn't like the mixing, or mastering, or even the production. The producer I was working with was incredible [but] the songs just weren't there."
One can only imagine the grueling heartache of having to potentially redo months of dedicated work. However, for Turunesh that's all part of the joy of creating. She admits that part of the excitement of her work is having her music surprise her. The rebuilding, reshifting, readjusting — it's all necessary. "I had just spent a whole month dedicated to[the] industry and being in London. I had never worked that hard for anything else. I had never gone to another city and looked for a corporate internship, you know? I don't go out of my way to make potential business networks; but I spent that energy on music. It felt good."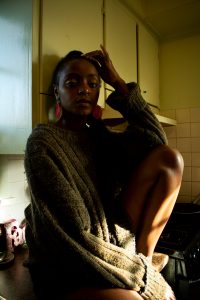 In 6 months, and with the help of fellow artist/producer Tim Lyre, Turunesh wrote songs and recorded 10 tracks for her May 2019 release of Coastal Cider. "I thought I was all alone in my own little world, working on this album, but I had Tim Lyre constantly talking about music, about different styles, about this part, about that part. I felt there was this other world I was working with as well [because] in terms of how I make music work for me, I just disappear  into my own world and it happens, y'know? I made that album in Vancouver but I wasn't really in Vancouver when I wrote it. I was somewhere else completely and, like, this is just where I was when I go away."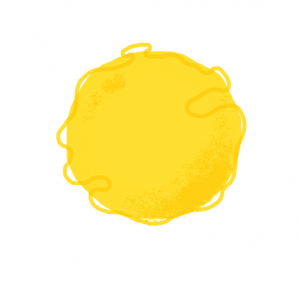 We are in her dimly-lit and cozy living room, where we had spent the majority of the interview. She shows me her wall where about two dozen small paintings hang. Between twinkling LEDs and candles, there is just the right amount of warm light. She shares with me that during her Coastal Cider album listening party she had asked guests to paint what they were feeling when they were listening to her music. Images depicted were of palm trees with their leaves far reaching off canvas, of African drums but no drummers, sunsets (or sunrises), oceans and beaches. There were landscapes and silhouettes of African bodies. Gold brush strokes which bled into blood oranges and faded into pinks. The wall of art was spectacular. An entire window into worlds built by people who were bearing witness to an artist, who, in her own kind way, has been building quite the world of her own.
"The difference between an EP and an album is not necessarily [in] how long the project is, but how large a picture you're painting." Turunesh explains, "I think that is the difference for me. I feel as though if I am to make an EP, I would be trying to express something that is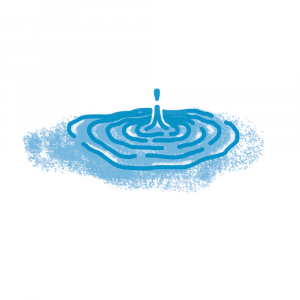 small. It can be intense and maybe big to someone else, but I'm considering it small a project. It can still be 30 songs, but in my mind it's a small project and I'm calling it an EP. An idea. A point. That's how I see an EP. Whereas an album is a big project. My album is, what? 10 songs? And 2 of those are interludes? *laughs* I was trying to create something that was immense. Coastal Cider was world building for me, that's why I call it an album."
Soft brass instruments play soothing, improvised jazzy runs in the background from a Bluetooth speaker. As our time wraps up, I ask for final thoughts. Her comfortable, bubbly vibe pipes up thoughtfully, "Live music when the entire audience is Black is an entirely different experience. I would say it's better. It hits us differently, and we respond to it differently too. That energy, that vibe, is missing here. But people are trying to create it. Sometimes I have to find inspiration away from myself, and there are not many places I can go. But I will keep following the music."
It's hard not to be inspired by that.