A few years ago, in a sociology course Id taken on a whim (much to my regret), I wrote a feminist theory essay on the Tomb Raider franchise. My professor's response was less than favourable. Video games, according to them, could not be taken 'seriously' in the prestigious annals of the academy, and even less in the world of feminist media scholarship. As a woman who grew up in the pre-gamergate wild west of online gaming, this came as no surprise. Unlike film or radio, there is still a tense relationship between the academy and its ability to view games and those who study them with any social relevance or importance. Even doubly so if you write from an IBPOC or femme-centric perspective.
It's only recently that attitudes about the 'seriousness' of gaming have gradually shifted in the academic setting, moving rapidly from total condemnation to cross-disciplinary fascination. The argument could be made that this was partly due to the explosive increase in the gaming industry's value over the last few years, with its total financial worth recently surpassing live sports and film, combined. In both the world of gaming scholarship, and independent game development, there has likewise been an increased amount of diverse voices entering the professional spotlight as critics, creators and even high-earning players. There seems to have been a collective acknowledgment, beyond the AAA world especially, that gaming and game-making hold special space for our relationship to digital media, and how it informs our perspectives beyond the screen.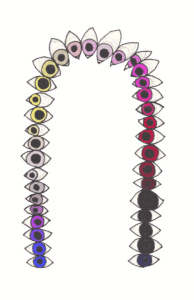 Games in Action, a gaming conference centred on "interactivity/activation\activism", was an event which placed a range of diverse creators and scholars in gaming at the forefront of its programing. The two days of panel discussions featured a mix of industry professionals, academics, and students exploring the social and creative dynamics of gaming, with a particular focus on interrogating the political and hierarchical systems gaming operates within, and presenting alternative anti-oppressive modes of creating and being in gaming spaces. As the conference program describes, Games in Action aimed "to discover how digital forms of storytelling and art-creation can have the potential to enact system-failures, to hack the hacks, and to consider new decolonial actions, activities, and activisms, for our increasingly digitized age."
Games in Action should be noted for its trailblazing status as the largest gaming-focused event ever to be held on UBC campus. Considering industry-focused events often hinge on purely business-centric networking, the aim of this conference to bring together creative professionals alongside academics and students, within a social and politically focused forum, was truly innovative. It's something a younger undergrad version of myself would have jumped into headfirst, beaming at the prospect of the terms 'gaming' and 'activism' entering the same frame of thought without the usual negative connotations this combination brings forth in online forums. Introducing gaming to the UBC campus on this new scale, through the lens of collaborative discussion, has hopefully created an opportunity for bridges to be built between the local gaming and academic industries — professional worlds that are often superficially kept apart, and which, in turn, exclude the exploration of games by students of digital media.
I spoke with Sydney Lines, the conference project coordinator, and Dr. David Gaertner, a UBC professor and collaborator on the event on the realization of the event:
"I see this as the first step in a longer conversation that will build larger networks. It's exciting to see people on twitter in the industry saying 'I love what so and so said on a panel!' of a PhD student or academic, and wanting to connect more with them. To me that's what this is all about: knowledge mobilization, and the translation of knowledge, where you have the academy and the industry talking to each other. There's this critique that academics do research and it gets siloed, and it takes forever to enter the public, but when we can provide platforms like this, that conversation can happen faster." (Sydney Lines)
"This is in large part the realization of Chris Patterson's work. I think how Chris is thinking about video games in relation to socio political contexts is not just about how the players interact with the games, but how games interact with the world. We connected because they wanted to bring more Indigenous devs on board. I work in the institute for critical Indigenous studies, and a lot of my work is on new media and digital storytelling, and I do some game development workshops with my students — a couple of them are here, and one of them is a keynote which is awesome! We were able to have 8 Indigenous devs here on a panel, and they are just some of the most creative storytellers." (Dr. David Gaertner)
A panel of particular interest was "Technologies of Control and Liberation." Of particular interest to me in this discussion was the 'gamification' of human interaction, and how gaming can be utilized as a societal mode of control. Jess Wind, a Ph.D. candidate and researcher of homebrew DnD gaming, noted how we play games today goes back to old-school tabletop games. Our culture of tropes, narrative structures and modes of interaction all draw upon classical non-digital modes of gamification, such as DnD, which have only now entered the digital world. Their research notes that whiteness is at the center of many of the original authoritative and official DnD publications, as well as its online forums. Thus the onus still falls on players to reinvent their own worlds and modes of politicized fictional interaction if they want to navigate around ingrained tropes. Homebrewing, the act of creating your own TTRPG content, offered such an alternative to these official publications and thus the original form of open-source barrier-free modding was often rooted in political resistance. As Jess describes, "homebrew as a concept has a winding history that weaves with new media and game making at its core […] scholars connect early homebrew computer programming with the development of gamer fandom and continued engagement with hacking and modding game code"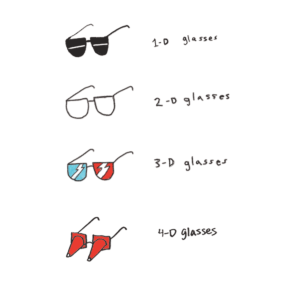 As a dungeon master myself, you can imagine that I left Jess's talk shaken to my core; my whole perspective on what DnD meant in the history of games, and the history of my enjoyment of it, had been blown wide open. It was perhaps fitting that this panel was situated at the onset of the conference, because from there on in I was completely hooked. I should admit I had gone into the event with a healthy dose of skepticism, expecting a series of classroom-style lectures, and panels of main academics who were peripherally interested in gaming. Instead, the opening act had upended my reality as a gamer and game writer and left me wanting more. Thankfully the remainder of the conference did more than deliver, with a broad-ranging series of topics such as a spotlight on Indigenous game makers, a discussion of gaming's history of problematically portraying 'Othered' identities, and a re-framing of gaming's focus on mental health concerns towards its possibilities for creative and emotional expression.
While the panel discussions were the main bulk of the conference programming, both days also played host to a pop-up independent game arcade, co-hosted by Heart Projector, a Vancouver-based collective that showcases underground games, and the UBC Emerging Media Lab, an experimental space for digital creation. Among many innovative creations I had the delight of playing, the highlight for me was playing as a neon unicyclist in a retro PlayStation (FakeStation) style action-skate game called Street Uni X on a miniature CRT setup. The expertly curated selection of games offered a broad and diverse cross-section of perspectives and styles. As the program notes, the games of the pop-up arcade "not merely reflect or represent marginalization, but use interactive artwork to express marginalized experiences." 
Catherine Winters, the Emerging Media Lab supervisor and panel moderator, whose game After Work was featured in the arcade, spoke with me about the potential for getting involved with EML: 
"We have open drop ins, and in terms of what we can offer; its expertise, answering questions and providing advice. We are focused on hardware and on making things with game engines. The tool sets available are so huge that it can be daunting, especially if you're making games. Unreal is really good, but a more democratized platform really facilitates the development and design of games, rather than just making the pieces. We want to help focus on the interior decorating, not the woodworking of the frame." (Catherine Winters)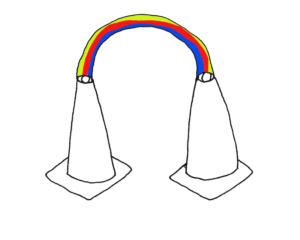 Also present at the arcade with his game River Sturge, an infinite river runner where you play as a sturgeon, was Kyle van Winkoop, the UBC Game Development club president. I spoke with him about how the event aligned with the game club's goals:
"The event was an amazing example of what games can do. It was amazing to see people talk about the impacts of video games on our social and political worlds. It is a critical topic we don't talk about enough in the industry. The UBC Game Development club brings together artists, writers, musicians and programmers to make games. We grow developers from the very beginning, no experience required. Creating socially and politically critical work is one of the things we love" (Kyle van Winkoop)
As a lifelong gamer, and someone who writes about games, the Games in Action conference was far cry from my days of failing papers about Tomb Raider. It was refreshing to see industry professionals describing the social impact of their work alongside scholars interrogating the broader history of gaming. Together they have started a discussion on how collaboratively they can pave a future for the creation and research of responsible, diverse, and innovative digital interaction which I hope will continue past this event. In the landscape of UBC, the Games in Action conference has created a potential launching point for the proliferation of game-making, game-playing, and all in all, taking games 'seriously' in the academy.
Check out the full conference recording here:
https://gamesinaction.squarespace.com/
The list of arcade games and where to find them is here:
https://gamesinaction.squarespace.com/popup-arcade
UBC Games Development club here:
The Emerging Media Lab here: