Waiting for JayKin in a JJ Bean, I didn't know what to expect. He had released his last album, Sneakers and Video Games, four years ago before moving to Seoul for a sabbatical from the industry, and only just started dropping songs for his upcoming release, Bonus. JayKin began rapping when he was still in high school and his last full release, Sneakers and Video Games 2, was a success, earning him recognition in Japan and South Korea. However, his new tracks focus on the beats more than his old work did. When he was just starting out, he sounded like the old school East Coast artists he looks up to, and the reinvention of his style since then is a blueprint of the genre's evolution. When JayKin started out, he was nicknamed "The Kid" and later he started going by "Vancouver's nicest." But the man I was about to meet doesn't go by anything right now.
JayKin bought a small coffee because anything more would have made him wired. We got started right away. Bonus is coming out sometime in late December or early January 2017, and it will be JayKin's official reintroduction to hip hop. He has been collaborating with artists from the States and Korea as well as local features, with a large part of the album being produced by Dave Fields.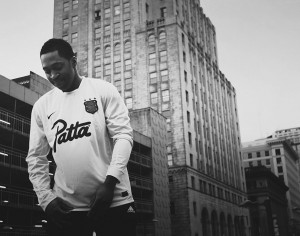 Speaking to his work ethic, JayKin also has an EP coming out a little after he's settled back into the Vancouver hip hop community. It's a funk-heavy collab EP with Vancouver producer UTURN that's lighter and more experimental than the full-length Bonus, taking his sound in a completely different direction. Day + Nite will distance JayKin from his adopted genre, allowing Bonus to stylistically ease JayKin into his revival with a fresh, more contemporary sound for JayKin in hip hop.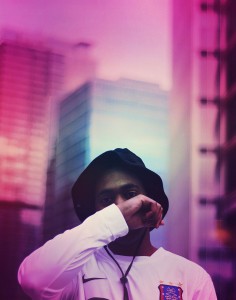 JayKin is decidedly classic. There's a tension between his admiration of Jay Z, Wu-Tang, and Nas, and creating music for contemporary consumers. His genre is less static than it used to be. JayKin explains, "I'm really trying to push the bar to make something different, rather than kind of keeping the sound that I've always respected and adored. It's always in my heart, but I think as an artist you should kind of push the envelope." JayKin's more selective about some of the new music that's coming out. All over the world, but in Canada especially, artists are replicating the Drake-made Toronto sound and JayKin encouraged the community to use that as a foundation and create their own style.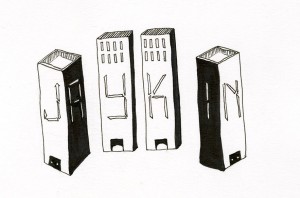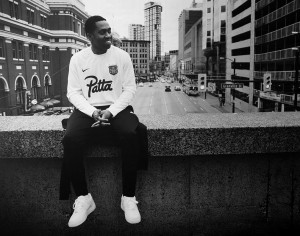 But Bonus is honest and brutal. Lyrically, the album explores the feelings and conditions that led JayKin to South Korea, the much needed break from music and Vancouver. "You know life kind of hits you," JayKin explains, "I was just at a really low time in my life. I was just at a space where it was really hard to create." Being in Seoul was inspiring, but it was hard to put pen to paper. Watching his friends and peers in Korea find creative success put the process of producing this album in perspective and made its realization clearer.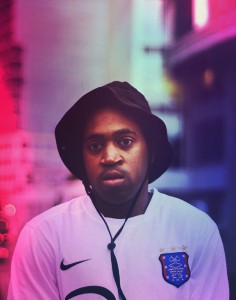 JayKin visibly slalomed out of the coffee shop when I asked him about his faith. He emphasized religion's role in keeping him grounded and humble, but also mentioned its significant stylistic capacity. JayKin doesn't swear in his music, which, in hip hop, is rare. "I used to be a bit wild in my early early stuff, the stuff I used to say is insane. But my dad took a listen to it and he said to try to be a bit more creative and, you know, if you're angry in a song, find different words. You don't have to say it like everybody else." JayKin chooses his lyrics carefully.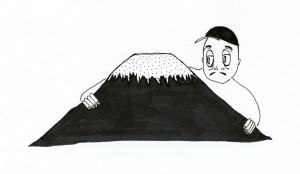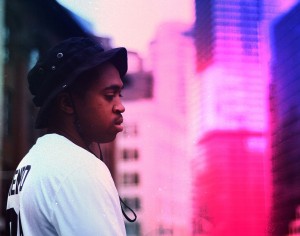 "1995 is MΔJOR" is stickered all over JayKin's social media, but that math doesn't make any sense. JayKin is just over 30-years-old, so the slogan is at least eight years off, and the year 1995 didn't mark any special release dates. JayKin explained that it started with a fan from the United States reaching out while he was in South Korea. "He asked if I was still making music and a lot of people asked me that at the time but he just kept on messaging me and messaging me. He told me about the scene." The group is a collective creative platform for artists of about ten people with similar tastes from all over the States, where JayKin's the only Canadian. They talk about everything that falls within their interests. It was a timely discovery for JayKin: "[1995] really seemed to fit in with [the themes of] Sneakers and Video Games; the anime, the video games, the fashion, everything. So we had a lot of common ground."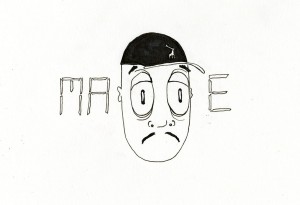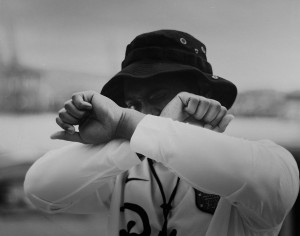 Video games kept coming up throughout our conversation. Artists featured on Bonus connected with JayKin through gaming, and the artwork is adapted from Street Fighter II, although the album itself has nothing to do with video games. But JayKin loves video games. He had a visceral reaction when I asked about his favourites and the future of gaming. Like his taste in hip hop, his favourites are classic arcade games, but he's excited about what's been coming out. JayKin's hoping to get involved in the development of a video game, either musically or narratively.
I left JayKin at the JJ Bean over an hour after we began talking. The meeting had felt more like a conversation than an interview. JayKin is incredibly talented, which a cursory listen to his discography would convince anyone, but what isn't as obvious from his work is how genuinely down to earth and honest he is. Bonus is going to be a cadaver of JayKin's emotion and experience for fans to dissect; it's going to be raw and, at times, overwhelming.
X
To hear JayKin, visit soundcloud.com/JayKin for previous releases, and keep an eye out for Bonus coming out late December or early January.