After touring parts of Europe, the USA and Canada, Hannah Epperson returned home. The Fox filled up quickly to see the violin extraordinaire play her first Vancouver show in what seemed like years.

Toronto's Omhouse kicked the evening off with a set of dreamy, jangly guitar songs and harmonies reminiscent of Fleet Foxes. For two men playing electric guitars, their sound was surprisingly fresh. In a genre filled with dreary look alikes, frontman Steven Foster had a unique voice — Rivers Cuomo mixed with a little bit of the cool side of Rod Stewart. The songwriting was something to be admired as well. Skirting the line between pop and prog, the songs often took breaks after a chorus to walk down a road of colourful chord changes and off-kilter riffs. That being said, this could also be their kryptonite, as they sometimes fell too far down the progressive rabbit hole and left the audience behind. Accompanying guitarist Sam Gleason added lots of flavour to Foster's twelve-string jangle through the use of various crystallizers and delays. The duo would return later in the evening to perform as Hannah Epperson's band.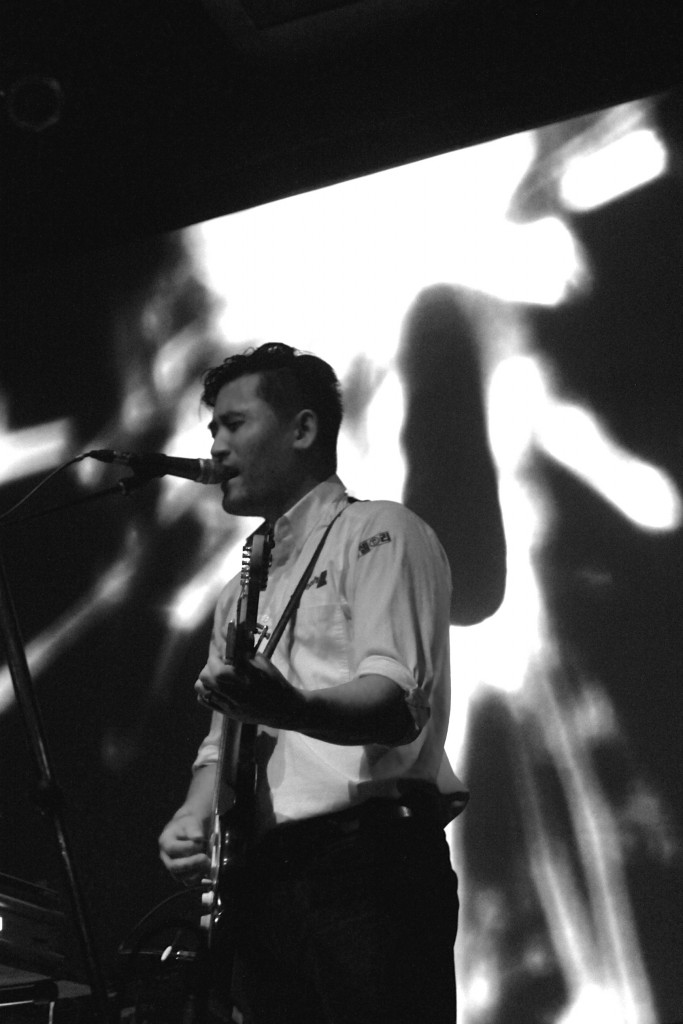 Next up was Vancouverite Andrew Lee, better known as Holy Hum. His set was a gorgeous bombardment of synthesizers, space echoes, deep electronic percussion and soaring overdriven guitar that evoked post-rock staples Mogwai and Explosions in the Sky. Lee had a stage presence that was something to be reckoned with, manipulating the tallest rig on one keyboard stand you have ever seen, then stepping back to shred overtop of what you just watched him create. It was impossible not to feel like you were witnessing a mad scientist at work. His songs were clearly experimental, but entirely captivating, assisted by projections of swirling oceans and washed out shots of Vancouver behind him.

The venue was completely full by the time Epperson took the stage. Before she played the first note, she implored the audience to ask their neighbours to be quiet, as this was to be quiet music. The crowd was admittedly chatty when she began, but after two songs they were silent and entranced.
Hannah Epperson is at this point a seasoned veteran of the stage, and she carried herself as such, building a strong rapport with the hometown crowd. Between the beautiful moments of quiet in her music, there were intense fabrics woven with her pizzicato melodies and lush string harmonies, backed all the while by Gleason's unassuming guitar strums and Foster's sparse percussion. She took a short break from playing to talk about caterpillars, and whether or not they retain their memory after they turn into butterflies. "They do," she said. Whether intentional or not, that moment served as a metaphor for her return to Vancouver.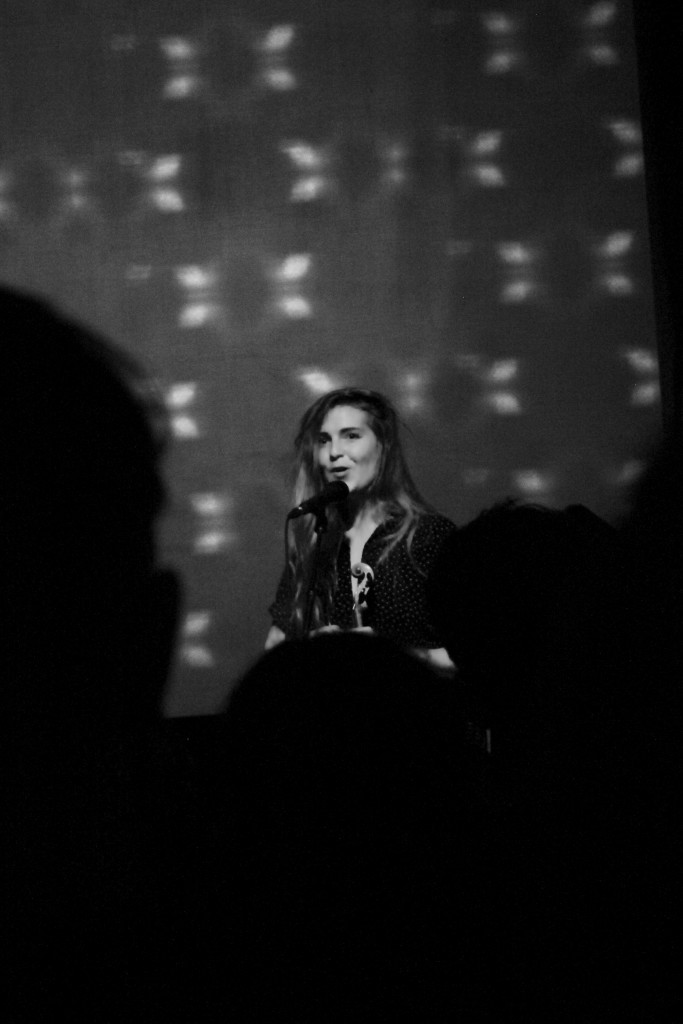 After a few more songs both old and new, she thanked the audience for breaking all the "Vancouver crowd" stereotypes and for being so attentive. The crowd was just as grateful, crying out a chorus of "We love you Hannah!" and "Welcome home!" As the night came to a close she played a heartfelt version of "Farthest Distance" as the audience sang along quietly.