The Biltmore emanated the coziness of a rural backyard BBQ due entirely to the groups of buds who came out to support some fine local folk-alternative, and the toffee-sweet performers who made us all feel at home on Thursday night.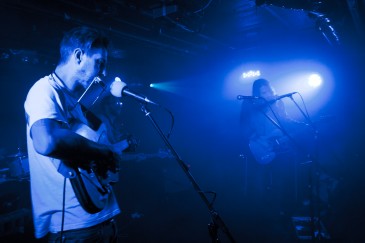 It was a packed bill, and the Wild North corralled a plaid-laden ramble with the first moody whine of the lap steel. Mid-song, the twosome ballooned to their complete five-piece and the pace picked up. With boot heels clacking and surprising guitar solos searing, the boys delivered a solid, Bruce Springsteen-approved set. It was hard to believe it was only their second show.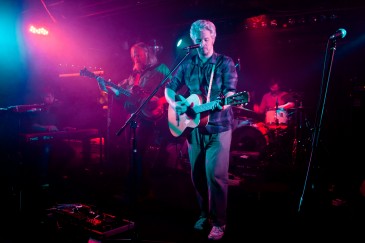 Much-loved gents Cloudsplitter followed, commencing with the bonfire-crackling "Fields at Night." They continued, brushes pattering the snare with rustic warmth that pierced through the billowing murk of the Biltmore's over-zealous fog machine when nothing else could. "Can anyone see us up here? Is it 1993?" frontman Dave Gowans chortled. "Should I be wearing waffle pants?" The autumn-appropriate set finished quite magically with a slow-dance worthy "Start with the Soil."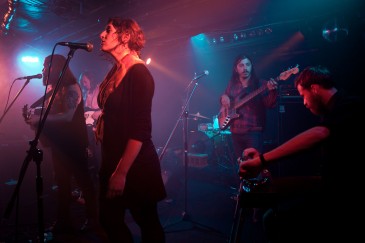 Two Towns clopped onstage and offered up their own palatable slab of folk-rock. I appreciate a singer who can gallivant through a set and sing, unapologetically and nasally. When it works, it really works, but the elements must be aligned. Two Towns drew in a tightly knit crowd to whom the understated and effortless sound rang true. They weren't shy about showing some brotherly love, ending the likeable set with a round of hugs.
Celebrating the release of By the River Bend, Andy Bishop (formerly of Yukon Blonde and currently of Twin River) headlined the cozy Thursday as White Ash Falls. Another one of those things being awesome when done right: performing a song named after your band. White Ash Falls opened with said song, working it in nicely as a kind of speaks-for-itself intro. The six-piece shone through a meadow of hymns, a craggy shore of laments, returning always to the familiar greens of the forest. Bishop balanced confident, seasoned musicianship with the vulnerability crucial to making an endearing live set. With lovely lady vocals harmonizing with Bishop's, incense smoke meddling with the machine-churned stuff, and a gallimaufry of bearded buds hunkering in to enjoy a folk platter to please everyone, it was a sweet, neighbourly evening. We all left with a warm fuzzy feeling, from more than just the flannel.