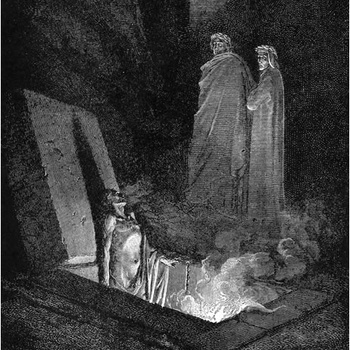 The formidable power of Weirding's live performance has been captured perfectly on their debut album, Each Birth Is A New Disaster. Matt Killoran's muscular drumming comes off sounding absolutely huge, while the respective guitar and bass work from co-vocalists Tim Wearing and Scott Ruddy are satisfyingly fuzzy and as thick as tar.

Where some doom/sludge outfits insist on pushing the boundaries of agonising, unrelenting noise beyond any sensible limits—mistaking twenty minute, single riff endurance tests for good songwriting—Weirding instead intersperse bleak and horrifying dirges with uptempo moments and pleasingly unexpected twists, like islands of solace in seas of decay.
"Hard Witch/Heavy Spells," for instance, begins at a seriously rocking pace, all beer-soaked and leather-clad, before it decelerates into a menacing crawl that's so crushingly heavy it sounds like the end of the world.
Elsewhere, "Eyes" has a claustrophobic intensity and features the disquieting couplet "No one's safe from the death in my eyes / Dreams of ending wasted lives"—which might sound a little corny if it wasn't delivered with such conviction.
Their most definitive statement though is saved for the final track, "For What It Kills To Grow In," an almost entirely instrumental affair that boasts a stunningly awesome, propulsive main riff that weaves and meanders for nearly seven minutes but never gets tired, eventually ending in a glorious mess of feedback. It's bru- tal, it's ugly and it's bloody brilliant.