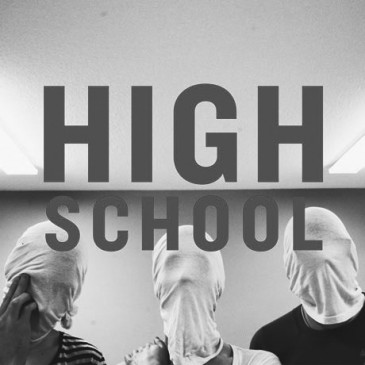 Astronomers
Most experiences of high school are pretty polarized—you either had a blast or you hated it. So, when I put on this album I was apprehensively expecting either a cheesy, "woo-hoo" veneration of the good old days or the plaintive reminiscence of some poor outcast. Thankfully, this six-song EP from Kelowna's We Are The City is neither.
High School began as a side project for Cayne McKenzie (vocals/keyboard) and Andrew Huculiak (drums). Donning t-shirt masks and aliases in an effort to enjoy a bit of freedom from their full-time gig, they aimed to reveal the more uncomfortable moments of their teenage years as well as the excitement of growing up, but not getting old. Perhaps realizing the concept was a bit light on content, they wisely decided to put it on an EP as We Are The City. This is their first release with new guitarist Blake Enemark.
The trio's atmospheric pop-rock is a welcome progression beyond their debut album, In A Quiet World. Possibly emboldened by the project's original intent, the band's experimentation pays off. While the middle of the album features the well-textured rock we've come to expect from We Are The City, the EP's real highlights are its two most musically adventurous songs, which bookend the album nicely. "Get Happy," with its crescendos, novel polyrhythmic beats and abrupt ending, is an attention-grabbing first track that does a great job building tension and anticipation for the rest of the record. "An Angel In White" ends the album beautifully both instrumentally and as one of the more lyrically engaging tracks on the album—one in which the band's generally subdued Christian side is brought to the surface.
Following some success with their debut album, and after winning $150,000 in the 2009 PEAK Performance Project, it's good to see the band experimenting with the music they make, not just sticking to the formula that got them there. And with a new guitarist steering the band in a promising direction, they can feel pretty good about how far they've come since high school.