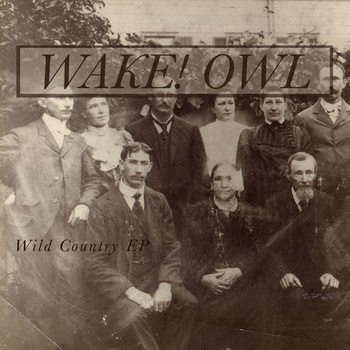 About a minute into Wild Country, the debut EP from Vancouver's Wake! Owl, it was apparent that this was going to be a love affair. It is rare that music captures these ears so immediately and getting to know this music has been an absolute pleasure, leaving me thirsty for more.

The folk-pop songs on Wild Country don't seem overly rushed or out to impress, but are full of heart. Singer/songwriter Colyn Cameron has a voice that is soothing yet attention-grabbing, and the friends that he's brought in to flesh out his music were chosen wisely. Every instrument has its place and compliments the rest, such as the subtle backing organ on the rousing "You'll Never Go," or the splash of fiddle on the gorgeous title track. In the forefront is Cameron's voice and guitar work, which is the icing on the cake.
Without a hint of entitlement or attitude, Wake! Owl sounds like a labour of love and a humble appreciation for life and the muse. This shows in the gentleness of voice and musicianship which all translates into thanksgiving and grace.
Wake! Owl is the kind of music that makes this reviewer crumble at the knees—and with these five songs so meticulously crafted, one would hope there is a bright future for this talented act.