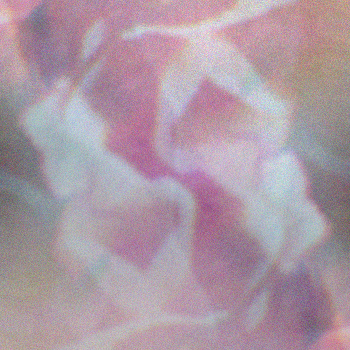 Local indie-pop darlings Village have surfaced from the relatively raucous Vancouver underground with a dull, yet distinct, roar. Let that be read in the most admirable tone, for the Vancouver quintet brings a welcome respite to the contrived indie-rock bands you're likely to find five nights a week at the Biltmore Cabaret. Neither psych/garage knockoffs nor art school dropouts with alt-punk tendencies, the brazen and earnest vocals of Jessica Chau easily convince you that Village is not just another bratty band with witticisms that barely incite a sedated chuckle.
Adorning Nowhere's cover is a hazy magenta kaleidoscope that alludes to the opaque dream sequence listeners experience. While the A-side, "Nowhere," focuses on the group's pop sensibilities with a snare drum marching along to Alex Smith's sedated fingers as they weave guitar lines through Chau's ethereal observations. The song emphasizes simplicity with two short verses that lament, "We're goin' nowhere / I had something rare / We're goin' nowhere / But I wish you were there," before closing with crescendos.


Meanwhile, the lethargy of "Claustro" makes for a brooding B-side that plods along at a careless pace. True to its shoegaze roots, that carelessness becomes ever more poignant once the lines "I live in a small room / Share my love in a small room / My place is small, there's room for two / My heart is small, there's room for you," are realized. However, when the song ends on Chau's haunting invitation, the tone seems spiteful rather than excited, as if sending for an unrequited love.
Likened to local contemporaries White Poppy, Village have successfully merged the essences of shoegaze and dream-pop. However, where White Poppy is captivating through their emptiness — a gloomy haze that reflects the heart of Vancouver's winter — Village is similar to autumn's charming breeze and colourful leaves that serve as a reminder of music's often inexplicable ability to captivate us.